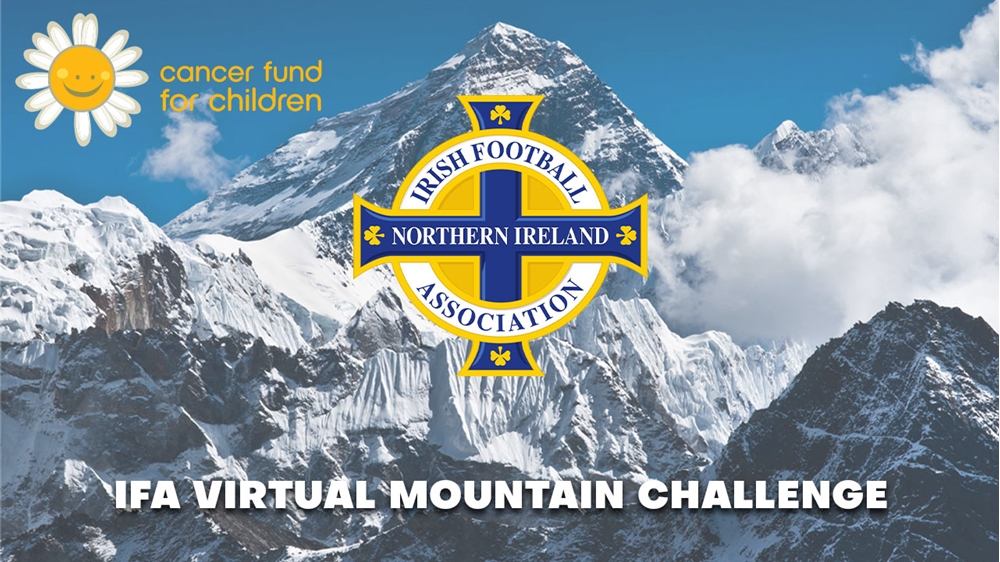 A team from the Irish Football Association will be climbing two of the world's best known mountains this week to raise money for the Cancer Fund for Children charity. 
However, the climbers will be scaling Mount Everest and Mount Fuji from the comfort of their own homes rather than travelling thousands of miles to reach their summits. 
Martine Power, a Let Them Play Officer with the Irish FA Foundation, is the driving force behind the Virtual Mountain Challenge.
"With the current lockdown restrictions and stay at home message this challenge is perfect as it is something that can be completed at home," she said.
The team from the Irish FA will be tackling the mountains between tomorrow and Friday (16-19 February).
Mount Fuji, the highest mountain in Japan, is 3776 metres high. It takes an estimated 15,800 steps or the equivalent of walking up 1216 flights of stairs to reach its summit. The team will take on this challenge in a single day.
They are then due to climb Mount Everest over a three-day period. Located on the border between China and Nepal, Everest has an altitude of 8848 metres. To get to the summit would take an estimated 58,070 steps or walking up a flight of stairs (15 steps) 3871 times.
"Unfortunately walking down the stairs doesn't count towards the step count. Over the course of the four days the team will have walked 73,870 steps and climbed 5087 flights of stairs," Martine revealed.
Cancer Fund for Children has strong links with the Irish FA. It has been the Northern Ireland senior men's team's charity partner since the run-up to Euro 2016.
Every week in Northern Ireland another three children and young people aged 0-24 will be diagnosed with cancer. 
Cancer Fund for Children understands the devastating impact a cancer diagnosis and its treatment has on the whole family, and that beyond the essential medical care there is a family life that needs to be rebuilt.
You can support the Irish FA team's fundraising efforts via this link.