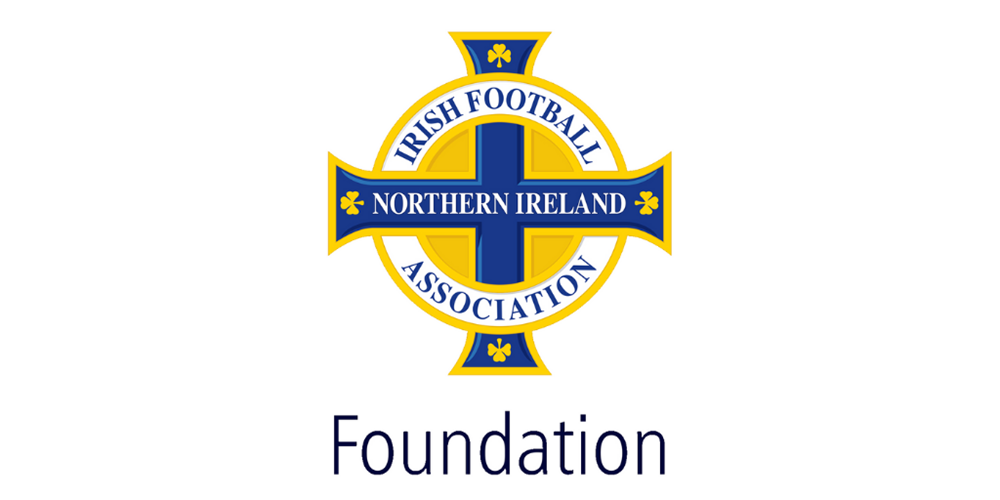 The Irish FA Foundation's work during the Covid-19 pandemic has been praised by both the Community Relations Council and CO3, the membership organisation for leaders in the third sector.
The foundation has continued to deliver several initiatives over the past year despite many constraints linked to the ongoing coronavirus crisis.
Martin McDonald, chair of the Northern Ireland Community Relations Council, applauded the Irish FA Foundation's support for the wider community.
He said: "As the Covid-19 pandemic continues it's even more important now than ever to ensure great community relations projects are delivered, and that they remain accessible to everyone.
"The Irish FA Foundation – core funded by the Community Relations Council – continues to provide a vital avenue of support for the wider community and schools throughout Northern Ireland.
"During lockdown the foundation has found new and innovative ways to safely promote positive mental health and education through sport and football.
"Sport has a great ability to bring people together, as well as providing respite in difficult times, and we applaud the Irish FA Foundation for their continued efforts to build united communities together."
And Nora Smith, chief executive of C03, also applauded the foundation's work during the pandemic.
She said: "The work of the Irish Football Association is truly transformational. It gives back in so many ways."
She also singled out Mark Dennison for praise. Mark is the liaison officer for the foundation's Stay Onside programme, which is aimed at diverting young people away from criminal behaviour. He won a CO3 Leadership Award in 2020 that recognised his dedication and hard work.
"Mark is an inspirational leader who has helped transform so many lives," she pointed out.
Irish FA chief executive Patrick Nelson said he was pleased the association's partners had recognised the foundation's ongoing efforts.
He pointed out: "We have not stopped delivering programmes throughout the pandemic and our partners appreciate that.
"What we do hasn't changed but how we do it has. I am proud of how our team has adapted in order to continue to serve the community."
Irish FA Director of Football Development Michael Boyd, who leads the foundation team, also welcomed the praise from partners.
He explained: "Through our Foundation we have not stopped serving the community, schools and clubs. We continue to work with around 100 primary schools a week providing specialist resources to help teachers, parents and children stay fit and active.
"We are also working with around 500 pupils in post primary schools across Northern Ireland on a weekly basis helping them with education and employability programmes.
"Our club and volunteer staff are engaged with around 180 grassroots clubs and 300 volunteers on a regular basis, providing webinars and mentoring support."
Each week Foundation staff work directly with more than 1000 people across Northern Ireland via Zoom and webinars promoting football for all, positive mental health, education and capacity building.
And the foundation is continuing to deliver community relations, crime prevention, female and youth leadership programmes, coaching courses, refereeing courses, volunteer development, mentoring, player development and football administration courses on a regular basis.