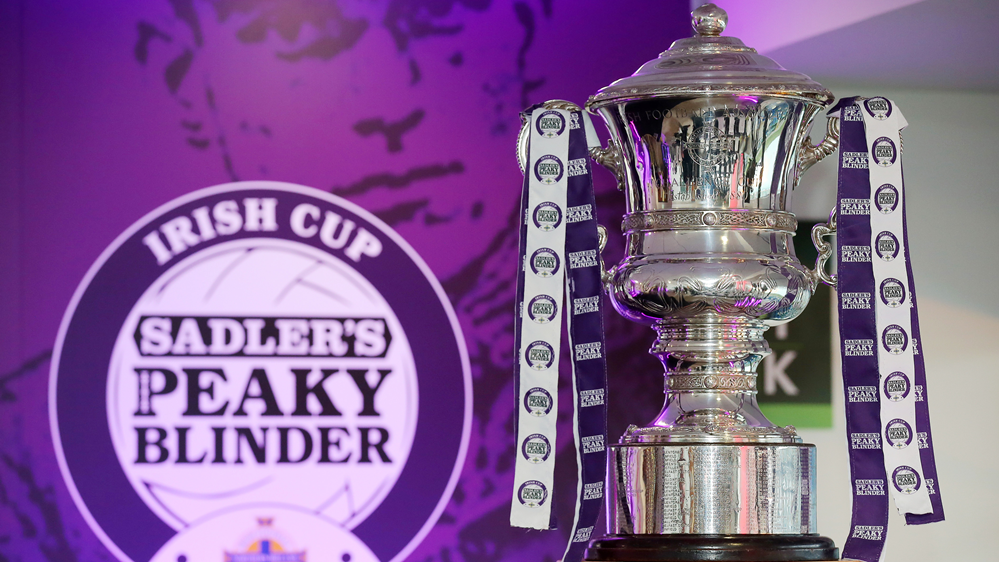 The Irish FA can confirm that the Sadler's Peaky Blinder Irish Cup is set to be started and played to a conclusion in the month of May this year - Covid-19 restrictions permitting. 
This was ratified at an Irish FA Challenge Cup Committee meeting on Thursday evening.
Irish FA President David Martin said: "We have consistently said that it is our intention to complete our marquee domestic competition and it is our vision to deliver this.
"We understand that Intermediate and Championship clubs need as much time to plan and prepare as possible. There will be an opportunity for clubs to arrange friendly matches which will hopefully go some way to negate the lack of football they've experienced.
"We will work closely with clubs, leagues and officials throughout the process and liaise regularly with the Northern Ireland Executive."
The Round of 32 ties, drawn in December, are set to take place at the beginning of May with dates for the remainder of the competition still to be scheduled.