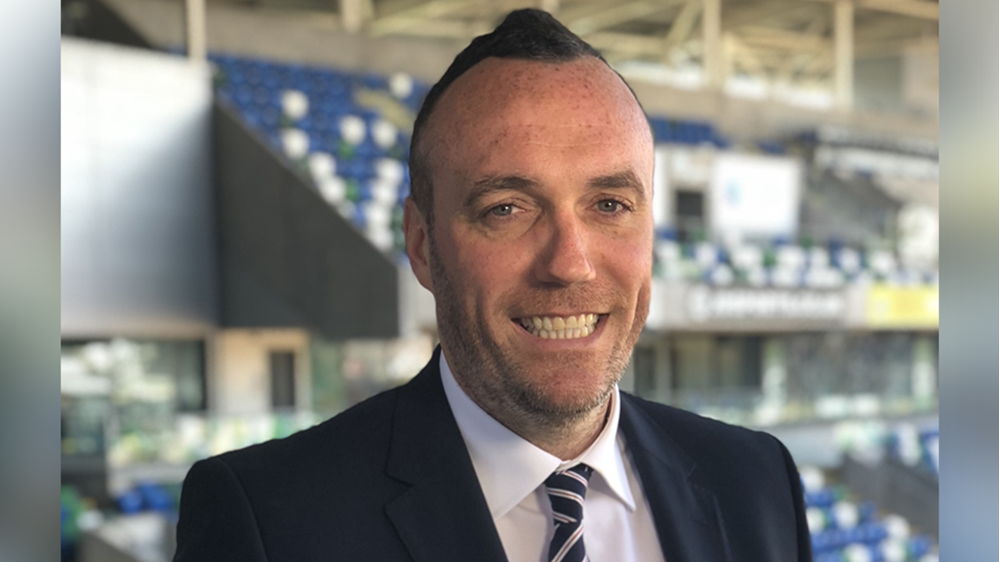 Boyd departs to become new Director of Sport at sport development body
Michael Boyd, the Irish FA's Director of Football Development, is to leave his role to join Sport Northern Ireland after 22 years at the governing body.
Irish FA Chief Executive Patrick Nelson said: "Michael has made an enormous contribution to this organisation. He joined as Community Relations Officer and progressed right through to Director of Football Development in October 2013.
"He kick-started the Football For All campaign which brought communities together through football and this work was recognised by partners both domestically and across Europe. Its 20-year anniversary at the tail end of last year demonstrated what longevity this campaign has and how vital it continues to be." 
Boyd, who is to become the new Director of Sport at the leading public body for the development of sport in Northern Ireland, said: "I am so proud of my time at the Irish FA in particular my work on the Football For All campaign, the Let Them Play youth strategy which doubled youth participation in football in just five years and establishing the Irish FA Foundation. I have loved working in football and would like to thank all the team at the Irish FA for making it such a special time. It has allowed me to have made so many friends for life from all over the world. 
"I'm really looking forward to my new role at Sport NI, an organisation with an exciting new strategy in place, and I am excited about the future. It was time for me to embrace a new challenge, a new adventure and I am looking forward to playing my part."