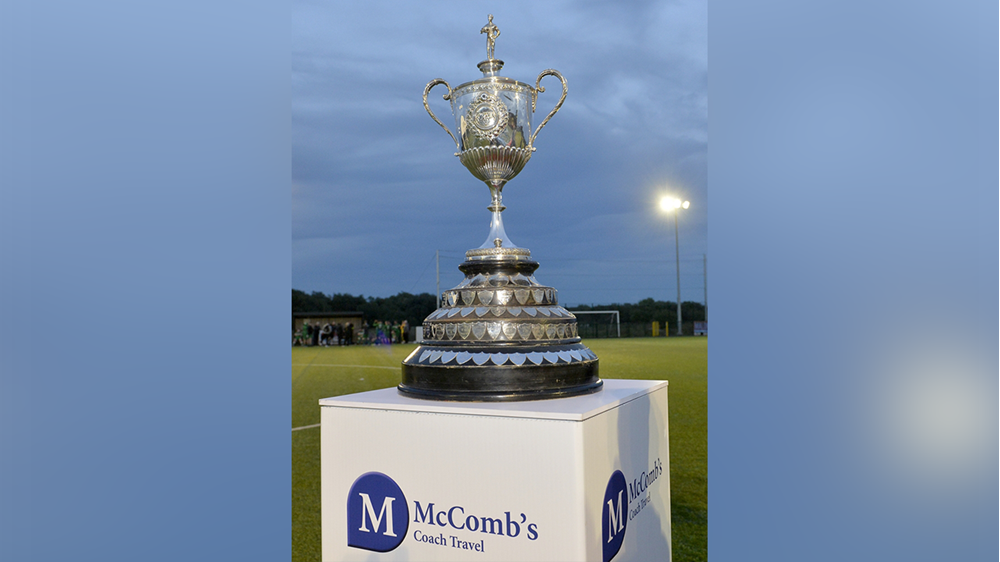 The Irish Football Association has cancelled the McComb's Coach Travel Intermediate Cup in partnership with Match on Tuesday for this season. 
The decision was taken by the Irish FA's Intermediate Cup Committee which met to consider the current health situation in relation to the Covid-19 pandemic and the extended lockdown due to end on 1 April. 
The committee said it recognised the difficulties faced by clubs and leagues during this period and the competition will therefore be cancelled with immediate effect.  
Entry fees for the competition will be refunded to all clubs.