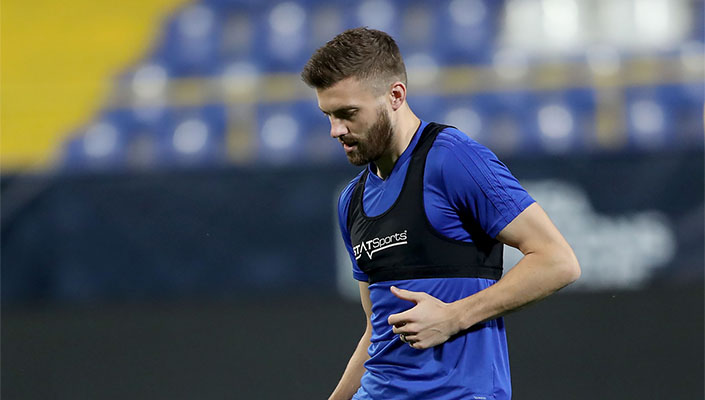 Stuart Dallas has revealed the Northern Ireland players are determined to bounce back from their two Nations League defeats to date when they face Bosnia & Herzegovina tonight.
The attacking midfielder said it was a must for Michael O'Neill's side to take something from the game in Sarajevo.
Despite dominating the match, Northern Ireland lost 2-1 to the Bosnians in their UEFA Nations League opener last month and were then defeated 1-0 by Austria in a bruising tussle in Vienna on Friday night.
The Leeds United player insisted: "We have to go now and get a result. We need to bounce back from two disappointing results. We know it will be tough away from home but we have prepared well for it."
He said the players had taken heart from their performance at home against the Bosnians but they are not expecting to be as dominant in tonight's encounter.
"We played really well against them but this will be a completely different game. We will probably not have as much of the ball and will not create as much, so we will have to take our chances when they come our way," he pointed out.
"We know it will be a difficult game but we need to bounce back. We need a positive result."
He said the team recognised they did not play that well against Austria but felt they should have taken something from the game in the Austrian capital.
The midfielder also admitted he did not have his best game against the Austrians. "If selected I will be looking to have a better performance, but it's not about me, it's about the team," he noted.
Dallas further said Northern Ireland need to get a result in Sarajevo so they have something to play for come November when they face Austria in Belfast in their final Nations League fixture.
He added: "We have shown we are good enough to go to places and get something. In previous years we were coming away and expecting to get beaten. Now we are going to places like Austria and Bosnia and thinking we can win - and that's a good thing."
And he promised the players will "set out to win the game" tonight and get that all-important first Nations League victory.