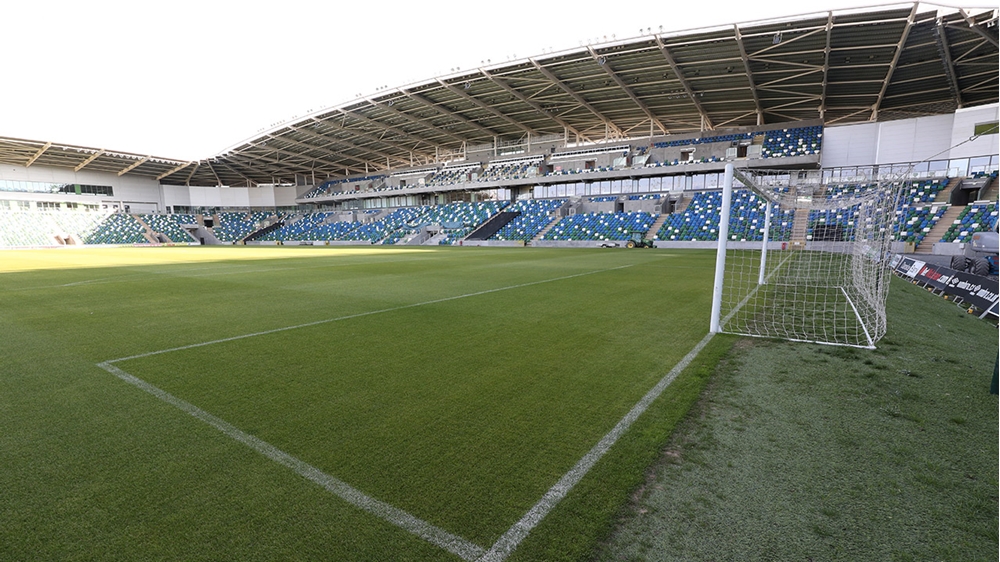 Healthy Stadia hosted a seminar as part of the World Health Organisation International Healthy Cities Conference at the National Football Stadium at Windsor Park with the support of The Irish Football Association. 
The seminar welcomed speakers from UEFA, the Irish FA, TAMHI, GAA, Ulster Rugby and the University of Glasgow who focused on the role that sport and sports stadia can play in improving public health outcomes.
The seminar introduced delegates to the Healthy Stadia concept of promoting healthier sports settings and delivery of health interventions through sport and showcased examples of good practice at both local and European level.
A range of cross-cutting themes on public health and sport were addressed, including physical activity, tobacco control, healthier eating and mental health and wellbeing.
Irish FA Football Development Director Michael Boyd welcomed delegates to the event.
He said: "Thousands of people across Northern Ireland attend a sports stadium or local sports clubs each week to watch their team, to work, to volunteer or to use the stadium's facilities. Stadia offer themselves as an excellent setting to support matchday and community initiatives aimed at addressing a range of issues under the theme of health and wellbeing.
"The Irish FA Foundation actively engages with clubs, players and coaches through many of its programmes to promote a healthy lifestyle for all."