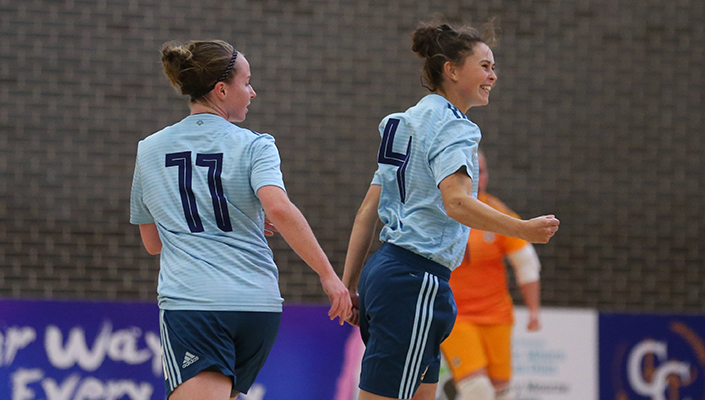 The Irish FA Foundation is offering an opportunity for players to trial for Northern Ireland's women's international futsal squad.  
An open trial is being staged in Belfast in November with the aim of unearthing players for the national team.
The trial - at Shankill Leisure Centre on Saturday 10th November  2018 (1-3pm) - is open to players aged 16 and above.
Keith Gibson, the manager of the Northern Ireland women's futsal team, and assistant coach Nadine Murphy are hoping to attract some new faces to the international set-up via the trial. 
Gibson said: "I am pleased with my current squad, however every manager will tell you that it is always good to freshen things up.
"This is a great opportunity for female players to get involved in a fast growing and fast moving sport. We are always on the lookout for good technical players." 
The Northern Ireland women's futsal team only played their first game back in April – and competed in their first international tournament in August when they took on Netherlands, Belgium and Sweden in a preliminary qualifying round for the inaugural UEFA Women's Futsal Euros. 
Those interested in taking part in the open trial in Belfast later this month should complete the online form below.