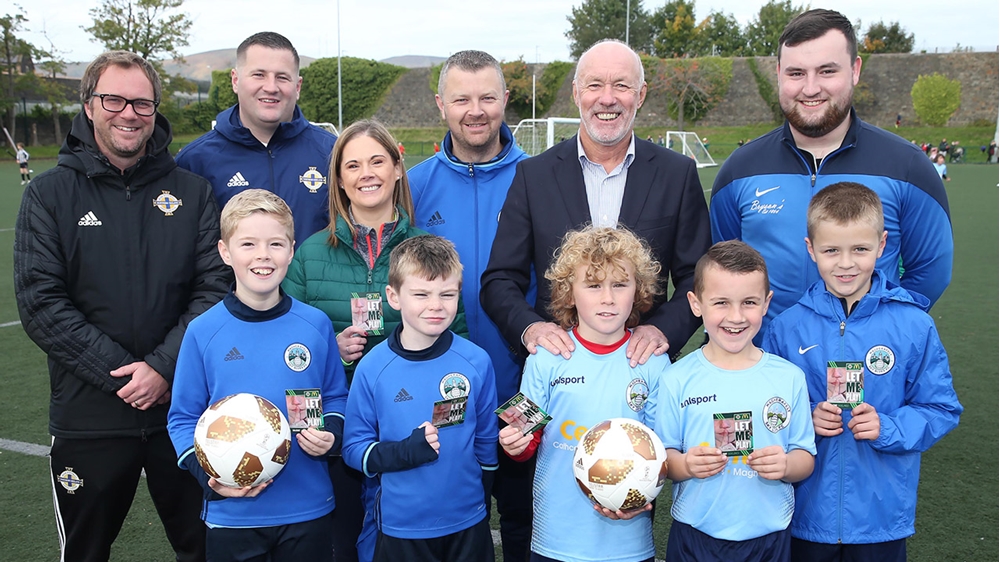 All matches at McDonald's Small-Sided Games centres across Northern Ireland at the weekend were included in this year's UEFA Grassroots Week.
The annual Grassroots Week is aimed at encouraging and inspiring participation in all forms of football whether as a player, coach, administrator or volunteer.
SSG matches played throughout Northern Ireland on Friday and Saturday formed part of UEFA Grassroots Week – with Silent Sidelines triggered at all venues.
McDonald's ambassador Sammy McIlroy popped along to three venues on Saturday morning to show his support for the Small-Sided Games concept and the UEFA grassroots initiative.
The former Northern Ireland manager and captain - who starred for Manchester United, Stoke City and Bury among others during his playing days - visited SSG centres at St Malachy's College (north Belfast).
View the picture gallery below to see Sammy meeting and greeting coaches and players at the SSG centre at St Malachy's College - plus action from the centre.