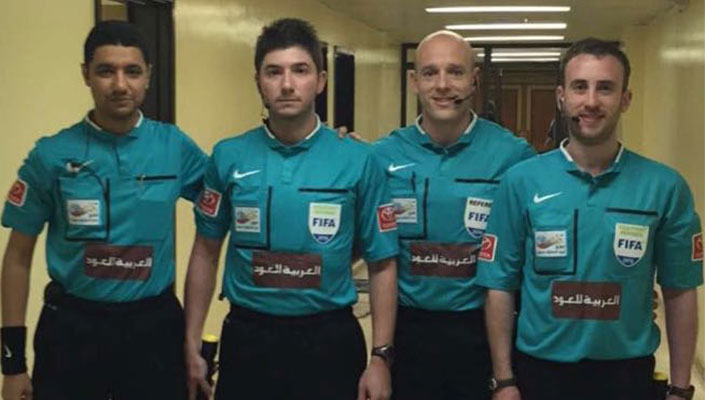 Congratulations to Arnold Hunter, Stephen Bell and Georgios Argyropoulos who were appointed to Saudi Professional League game Al Qadasiyah -v- Najran on 8th April in Damman.
The game was an important one, played between 2 clubs who were fighting against relegation. Al Qadasiyah were 2nd bottom whilst Najran were 3rd bottom separated by only 2 points.
Director of Refereeing for the Saudi Arabian Football Federation Howard Webb commented: "It was an honour for us to welcome experienced FIFA International officials from Northern Ireland and I hope they enjoyed the experience on and off the field. I would like to thank the Irish Football Association and their Referees' Committee for the excellent co-operation after the exchange of our Saudi officials in November."