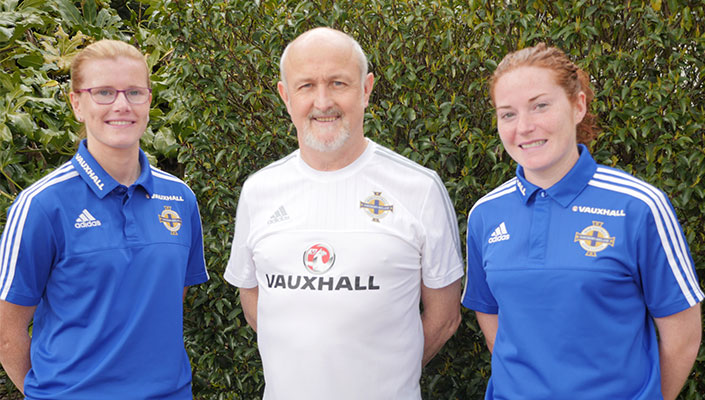 International players Julie Nelson and Marissa Callaghan have been announced as Ambassadors for Women's football in Northern Ireland.
Nelson, who is the Northern Ireland Women's captain, said: "I'm very proud, this is the first time the IFA has had Women Ambassadors so I'm excited to be involved.
"I think it will be great, hopefully we can help develop younger players. The IFA have put lots of funding into Women and Girls football and they are doing so now more than ever with the Let Them Play initiative."
And midfielder Callaghan, who plays for Cliftonville Ladies, shared why she wanted to be involved. She said: "It's an incredible privilege...I'm hoping I can share my experiences.
"I have experienced it all, I started of very young and playing 11-a-side football at 12 or 13 then went through with Northern Ireland from under 15's to 19's and then the past few years I have been involved in the senior setup."