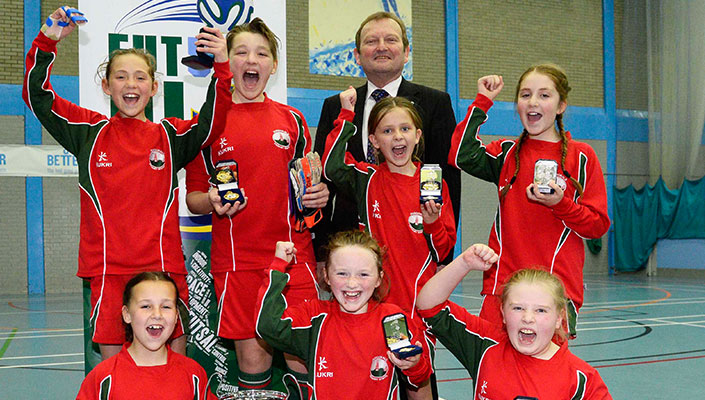 A new Irish FA initiative 'Spring into Futsal' finals took place on Monday 25th April at Shankill Leisure Centre in Belfast.
The schools development team held 4 regional tournaments across the country to introduce primary school boys and girls to the game of futsal with the winners and runners up from each tournament playing in the finals.   
In the boys section the two group winners St Bernard's and Howard Primary School met in the final. Howard went ahead early in a very tight game however St Bernard's came back with two goals to take the first ever primary school futsal trophy.
The girl's competition was also very tightly contested with Dundonald Primary School playing Christ the Redeemer in the final. The two teams were that closely matched with a 2-2 draw that only penalties could decide the winner. Dundonald came out victorious scoring two of their three penalties.
To see the action and hear from the winning teams, watch below: