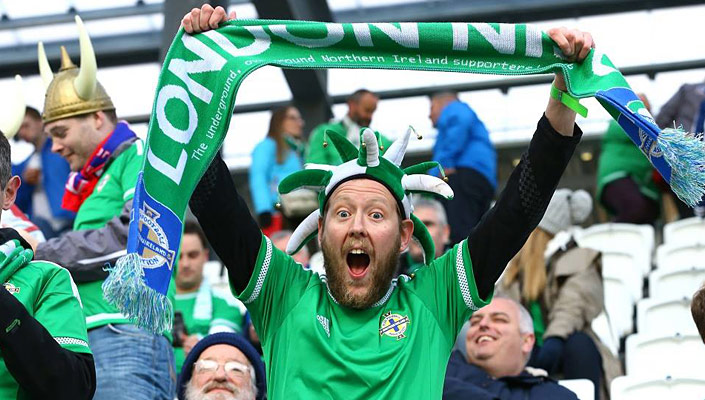 Belsonic, with support from the Irish Football Association, Titanic Belfast, Cool FM and Belfast Live, is presenting a Euros Fanzone this summer.
The 10,000-capacity open air arena in Belfast's Titanic Quarter will boast the biggest screen in the country and be broadcasting all Northern Ireland games live.
The arena has full bar facilities, delicious and varied food options, entertainment before and after games and various family friendly games and activities.
The organisers say it will be the closest thing to actually being in France. Northern Ireland manager Michael O'Neill said:
"The support during qualification was incredible and a big part of us getting to the finals in the first place. We're grateful so many are making the trip to France, but anyone watching the games back in Northern Ireland has a crucial role to play as well.
"The idea of thousands of Northern Ireland fans gathering at the Euros Fanzone at Titanic back in Belfast will be another huge motivation for the players.
"Having visited the Fanzone site and spoken to the guys running it, I'm certain it'll be the next best thing to actually being out there with us."
Entry on all days is FREE and the fun begins with Northern Ireland's opening game against Poland on Sunday 12th June.
The full line-up of Northern Ireland games being shown is:

Sunday 12th June
Gates 4pm Poland v Northern Ireland 5pm Germany v Ukraine 8pm
Thursday 16th June
Gates 4pm Ukraine v Northern Ireland 5pm Germany v Poland 8pm
Tuesday 21st June
Gates 4pm Northern Ireland v Germany/Ukraine v Poland 5pm Croatia v Spain/Czech Republic v Turkey 8pm