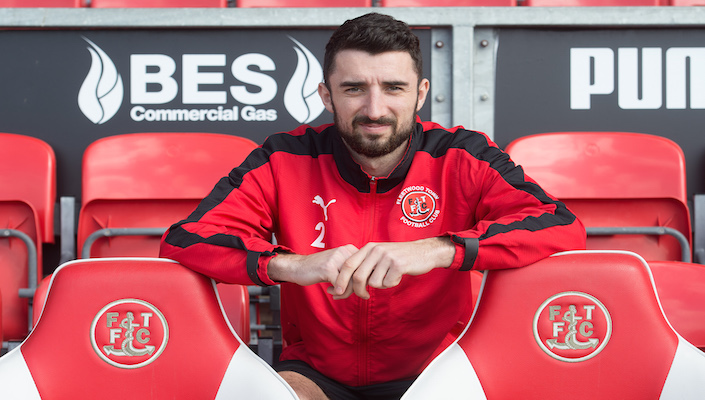 Northern Ireland defender Conor McLaughlin has shared his pride on creating history.
The Belfast born right back was Fleetwood Town's first International player when he made his full senior debut against Uruguay in 2014.
McLaughlin now has his own step in the club's new training facilities to mark his place in the clubs history books, he said: "It was strange when I heard about that, and now there is a step with my name on it at the training ground. You don't expect things like that to happen in your career. It's strange but it's obviously an honour, Fleetwood have been great to me."
To hear more from McLaughlin about his life at the League One club and what his teammates have been saying since UEFA Euro2016 qualification, watch below: