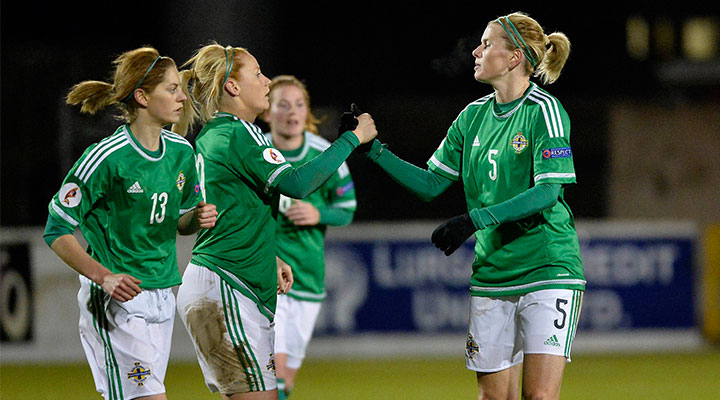 Northern Ireland's Women led for a period and came within a few minutes of earning a point from their latest European Championship qualifier in Italy this evening before two late goals saw the hosts emerge victorious.
Alfie Wylie's side put up a superb first half defensive performance, frustrating Italy and, even when the Blues did find a way through, 'keeper Jacqueline Burns proved equal to anything they could throw at her.
Barbara Bonansea was thwarted twice during the opening exchanges while, on 24 minutes, Martina Rosucci struck the woodwork before she too was denied by the excellent Burns.
Sara Gama might have broken the deadlock six minutes into the second half before a series of corners followed, each one proving fruitless as Northern Ireland continued to defend well.
The woodwork was rattled for a second time, on this occasion via a Bonansea effort, before - on 62 minutes - Magill stunned the home crowd by firing Northern Ireland in front.
Unfortunately, the lead only lasted nine minutes before Daniela Sabatino levelled for the Azzure.
Ilaria Mauro came close with ten minutes remaining, but that proved to be little more than a temporary respite as Mauro did go one better a short time later before Daniela Stracchi completed the scoring a couple of minutes into stoppage time.
Northern Ireland: Burns, Lindsay, Foy, McFadden, Nelson, Rafferty, Bergin, Callaghan, Magill, Furness, McGuinness

Subs: McKenna (not used), Hyndman (replaced McGuinness 77), Crackle (not used), Newborough (not used), Sherwood (not used), Brennan (not used)