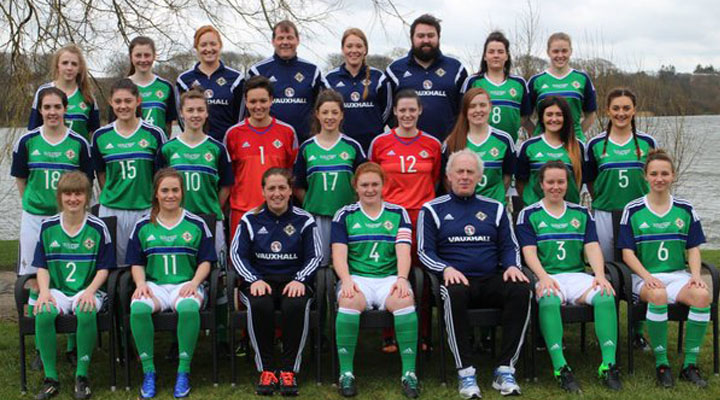 Northern Ireland Women U19s fell to a 7-1 defeat to Spain in the second Elite Stage game in the UEFA Women's European Championship this afternoon in Skive, Denmark.

Spain, runners-up in three out of the last four tournaments, moved in front on 20 minutes through Barcelona's Sandra Hernández before a further two goals followed in quick succession via Nahikari García and Pilar Garrote.

Garrote struck again just before the hour mark but Shannon Holloway, a half-time substitute, pulled one back for Northern Ireland soon after.

Unfortunately that provided just a temporary respite for Noel Mitchell's side as further goals followed later in the game to hand Spain what was, in the end, a comprehensive victory.

Northern Ireland: Turner, Moore, Doherty, McGivern, Forbes, Haddock, McMaster, Carleton, Connolly, McCarron, Kelly

Subs McFarland (not used), Harpur (replaced McMaster 69), O'Prey (not used), Anderson (not used), Holloway (replaced Connolly 42), Sheerin (not used)

The Under-19s conclude the series on Sunday when they face Italy.