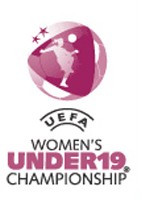 Alfie Wylie's young charges have a testing week coming up, but "home advantage may help" says the head coach who is under no illusions of the task ahead. The girls have qualified for the Elite round three of the last four years and Wylie says "They have been working really hard in their preparations and whilst we are 4th seeds in a tough group we are looking forwards to testing ourselves against some of Europe's finest."
England, Switzerland and Norway provide the opposition: "Playing against the best players is the best way to learn and being at home, knowing the hotel and surroundings and having parents, friends and family in the stands will all help our girls settle into the games," added Wylie.
Norway and Switzerland both came top of their respective groups and both were undefeated in the qualifying rounds and England are one of the top seeded teams along with powerhouses France and Germany.
Northern Ireland reached the Elite round courtesy of two wins against Georgia (8-0) and Greece (1-0) in the Group 10 qualifying round mini tournament in Finland back in September.
The games are all in Belfast over the Easter holidays so please come along and support the girls in their quest.
Fixtures
Saturday 4 April
Northern Ireland v Switzerland at Solitude: kick-off: 8pm
England v Norway at Seaview: kick-off: 8pm
Monday 6 April
Norway v Switzerland at Solitude: kick-of: 1pm
England v Northern Ireland at Seaview: kick-of: 4pm
Thursday 9 April
England v Switzerland at Seaview: kick-off: 3pm
Northern Ireland v Norway at Solitude: kick-off: 3pm
You can catch all the latest news, video clips and game build up on our Facebook page by clicking here
ADMISSION IS FREE TO ALL GAMES.