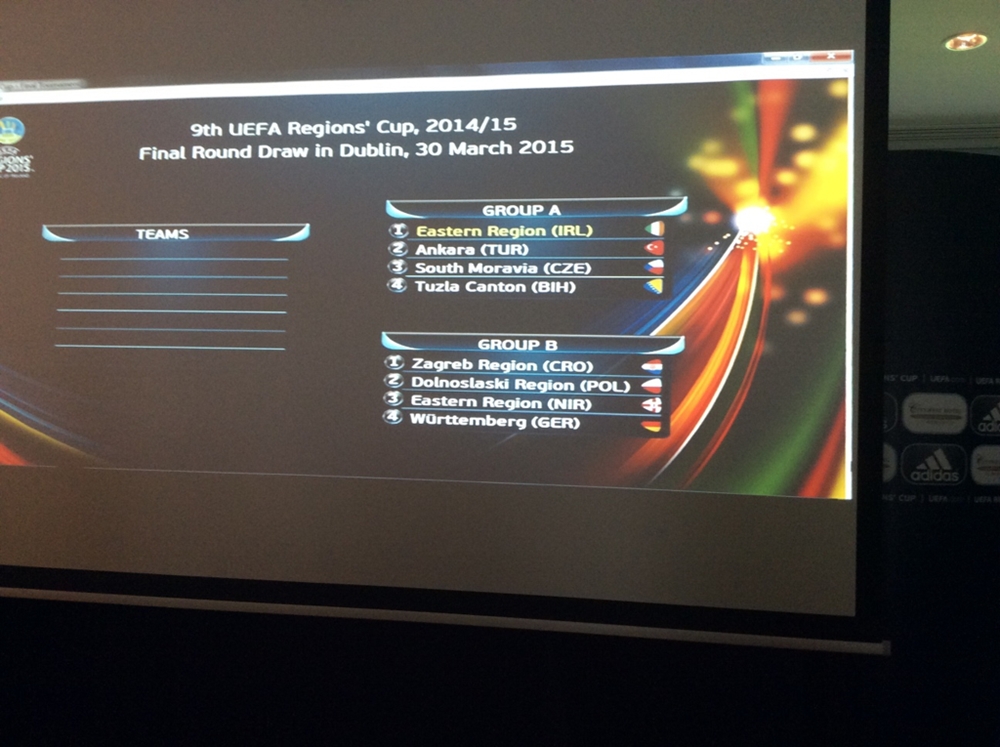 Eastern Region IRL (Republic of Ireland, hosts), Ankara (Turkey), South Moravia (Czech Republic) and Tuzla Canton (Bosnia and Herzegovina) have been drawn in Group A.
The match schedule for the Northern Ireland Eastern Region will be as follows:-
26.06.15 v Wurttemberg (Germany) at Home Farm FC, Whitehall, Dublin, kick-off 19:00

28.06.15 v Zagreb (Croatia) at Richmond Park, Dublin, kick-off 12:00

01.07.15 v Dolnoslaski Region at Tolka Park, Dublin, kick-off 15:00
UEFA REGIONS' CUP
The UEFA Regions' Cup brings together the best amateur selections in Europe, with 38 UEFA national associations involved in the 2014/15 competition.
Preliminary round: This round comprised two four-team mini-tournaments, with the two group winners across the two sections going to the intermediate round.
Intermediate round: The 30 sides who entered at this stage are joined by the two teams from the preliminary round. These sides are divided into eight groups of four, with the winners of each mini-tournament earning a place in the finals.
Finals: One of the eight qualifiers host the finals – the Republic of Ireland will host this year's finals. The finals consist of two groups of four with the winners contesting the final.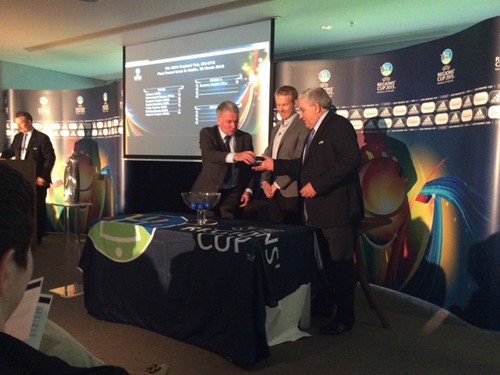 Former Republic of Ireland midfielder Ray Houghton; James Walsh, former captain of the Republic of Ireland Regions' Cup side (27 appearances in the Regions' Cup competition and 80 international caps in all competitions) and UEFA Youth and Amateur Football Committee chairman Jim Boyce pictured during today's draw.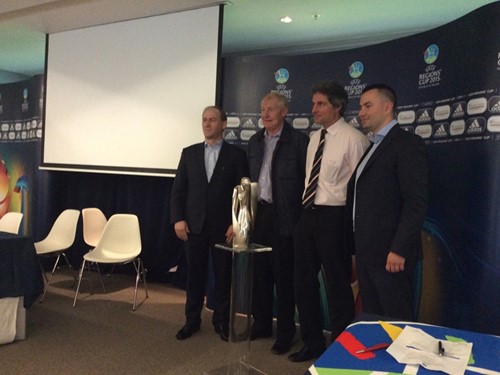 IFA Junior International Committee Chairman, Jackie Morrison (2nd left), with represenatives from the other teams in Group B following this afternoon's UEFA Regions' Cup 2015 finals draw.