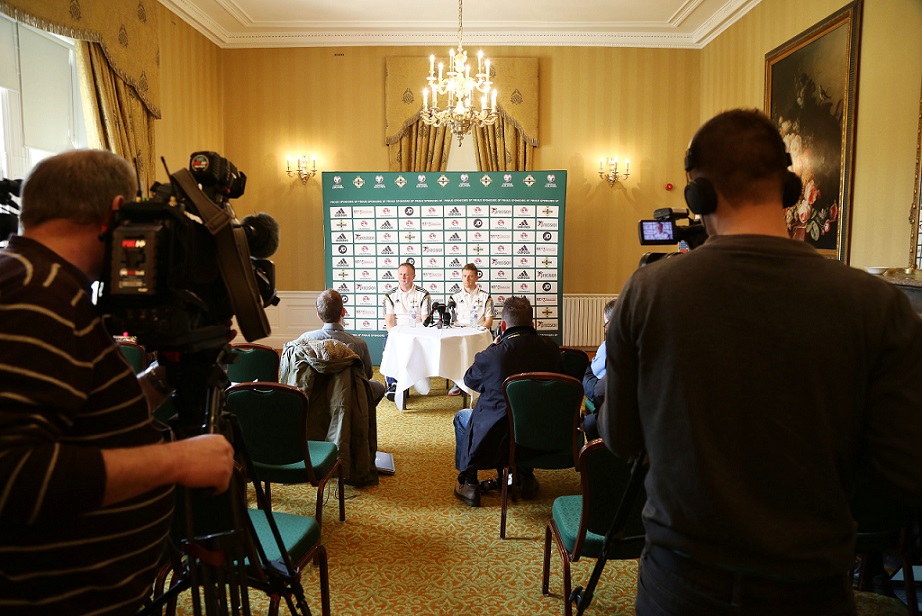 Northern Ireland take on Scotland on Wednesday night in a Vauxhall International Challenge Match at Hampden Park (kick-off: 7.45pm).
"It will be a good test for us, often with a friendly international it can be low key, but I think we will get a lot out of this game. And I think the nature of it being Scotland v Northern Ireland will add to that as well.
"A good performance is the priority and hopefully some of the players who could possibly be introduced into the side will give me something to think about ahead of Sunday and the remainder of the campaign.
"This game provides an opportunity for potentially some players who haven't yet come to the forefront at international level, certainly at senior international level and stake their claim and start their international career on the front foot and hopefully we get that with a good team performance."
Northern Ireland captain Steven Davis added: "It's a good friendly for both ourselves and Scotland.
"I expect the game to have a bit of an edge because both sets of players are used to playing against each other at various stages of their careers.
"Obviously the mentality of both sets of players is to always give 100 per cent, so I think it's a good friendly for us in preparation for Sunday's game against Finland."