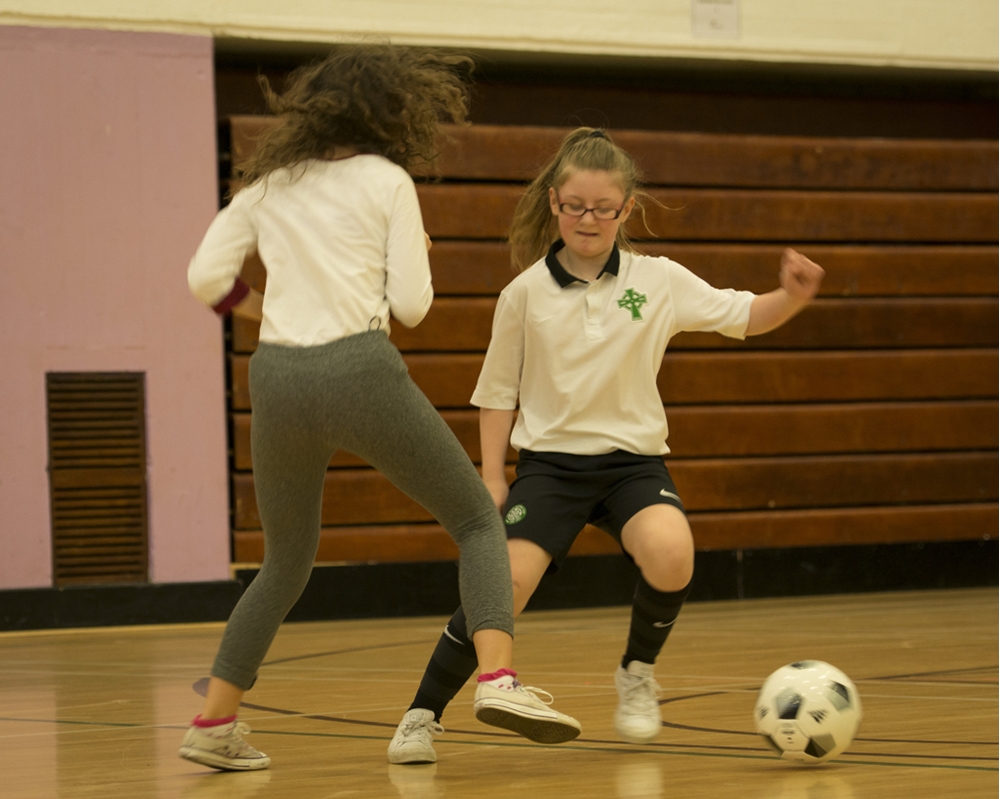 Thirty girls attended on the day with Irish FA staff coaching the sessions to encourage the girls. The players enjoyed the day learning new skills, and playing football in a fun, relaxed environment.
"St Mary's FC Chairman John Joe Walsh said: "We at St Mary's are delighted to be working in partnership with the Irish FA to bring girls' football to our Club and indeed to the wider Newtownabbey area.
"We have seen unprecedented growth across the Club over recent years and felt the
time was now right to expand into girls' grassroots football. I personally am very excited to see so many girls here today and look forward to this next chapter for our Club."

The Academy will focus on the development of players; the girls will get to work on their skills and put them into practice with small-sided games.
The Academy will continue to take place on the Zest pitches at the Valley Leisure Centre on the following dates:
Sunday 29 March: 1-2pm (then 2 weeks off for Easter)

Sunday 19 April: 2-3pm

Sunday 26 April: 2-3pm

Sunday 3 May: 2-3pm

Sunday 10 May: 2-3pm

Sunday 17 May: 2-3pm

Sunday 24 May: 2-3pm

Sunday 31 May: 2-3pm
Irish FA Director of Football Development, Michael Boyd said: "It is great to see another club setting up a junior girls section. We want to give many more young girls more opportunities to play. Football for All is central to our ethos and a big part of that is developing inclusive community clubs which cater for all ages and abilities."
If you would like to join in please contact Lauren Moore on 07543 633 611 or email: lauren_moore_lfc@hotmail.com