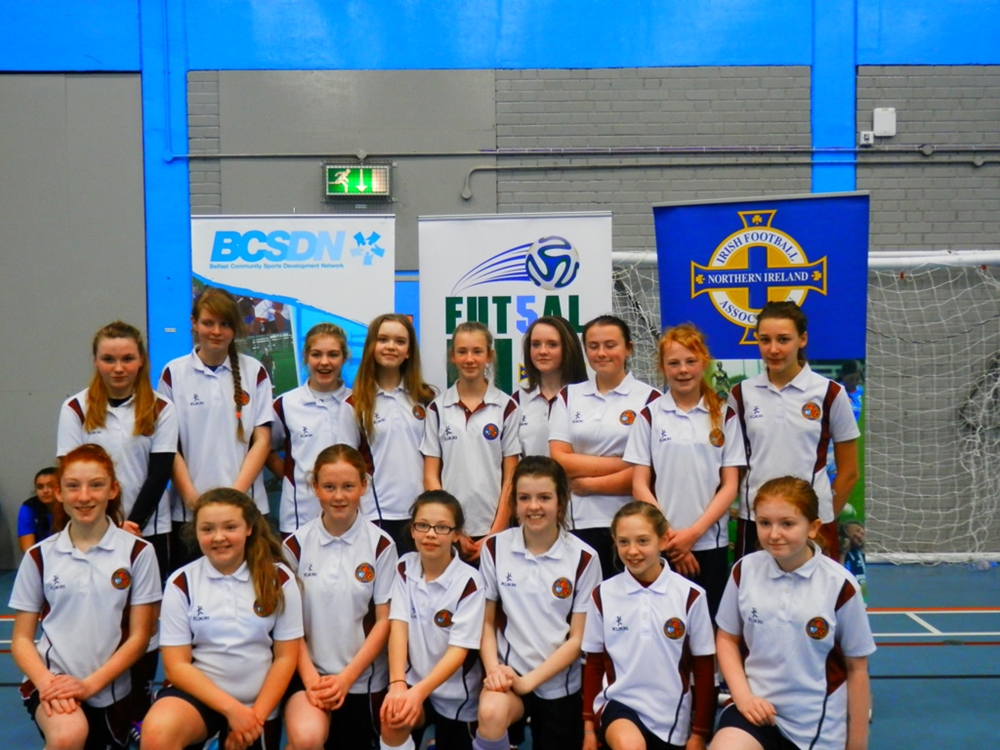 The Belfast event was held at the Shankill Leisure Centre on Thursday with Our Lady of Mercy, Belfast Royal Academy, Hazelwood College and Girls Model all in attendance.
The competition was competitive from the start and all the players picked up the challenge of the game from the whistle.
Belfast Royal A team and Our Lady of Mercy C team faced each other in the first semi-final, while Hazelwood A and Our Lady of Mercy A team played each other in the second semi-final; with both Our Lady of Mercy teams winning to play each other in the final.
There was nothing between the two Our Lady of Mercy teams with the game going to penalties and sudden death with the Our Lady of Mercy C team being crowned the champions.
The second Futsal event was held in Craigavon Leisure Centre on Friday with a Junior and Senior section with Lismore Comprehensive, Clounagh Junior High and Tandragee Junior High in attendance.
Tandragee Junior High managed to lift the title in the Junior section and Clounagh Junior High were crowned the winners of the Senior section.
The Irish FA is working hard to establish a culture of Futsal across Northern Ireland and a key target group is the schools sector.
Irish FA Futsal Leader Jonathan Michael said: "The Irish FA's Futsal programme was a great way for schools to try Futsal and have a quality sporting experience that will encourage them to stay involved.
"The opportunity to try a new sport for the first time is often all a person needs to be hooked and I congratulate everyone involved in this programme and hope that they will continue to participate in Futsal moving forward."
Jackie Blyth, Irish FA Women's Football Development Officer, added: "I would like to thank Belfast City Council Active Communities Officer Marissa Callaghan and Armagh, Banbridge and Craigavon's Active Communities Officer Aaron Nelson for their support at the two events and to say thank you to all the schools involved.
"Well done to all the players who participated in the events; to see each player develop technically and tactically over the day is a wonderful achievement."