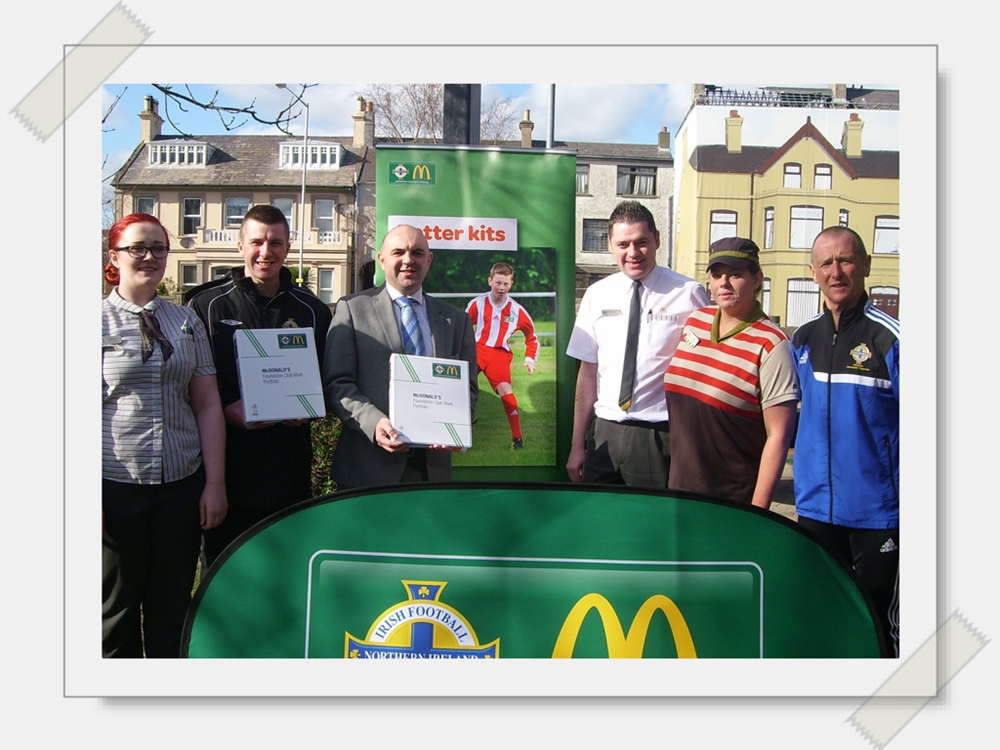 Also in attendance were Neil McRoberts, (Manager - McDonald's, Carrickfergus) and staff members as well as Wes Gregg (Irish FA Regional Grassroots Development Officer - Mid & East Antrim).
Speaking about the programme Neil said: "This is a very exciting new programme and one which will make a significant impact to the game at grassroots level in Northern Ireland.
"Grassroots football is the lifeblood of the game and it is where every player starts out and it is through investment at this level and putting the right structures in place that we can deliver great benefits not only to the game of football but to society in general.
"I'm confident that the new Foundation Club Mark scheme between McDonald's and the Irish FA, with clubs such as Wellington Rec and Larne Youth having teams involved in small-sided games, will build upon the very successful programme to date."