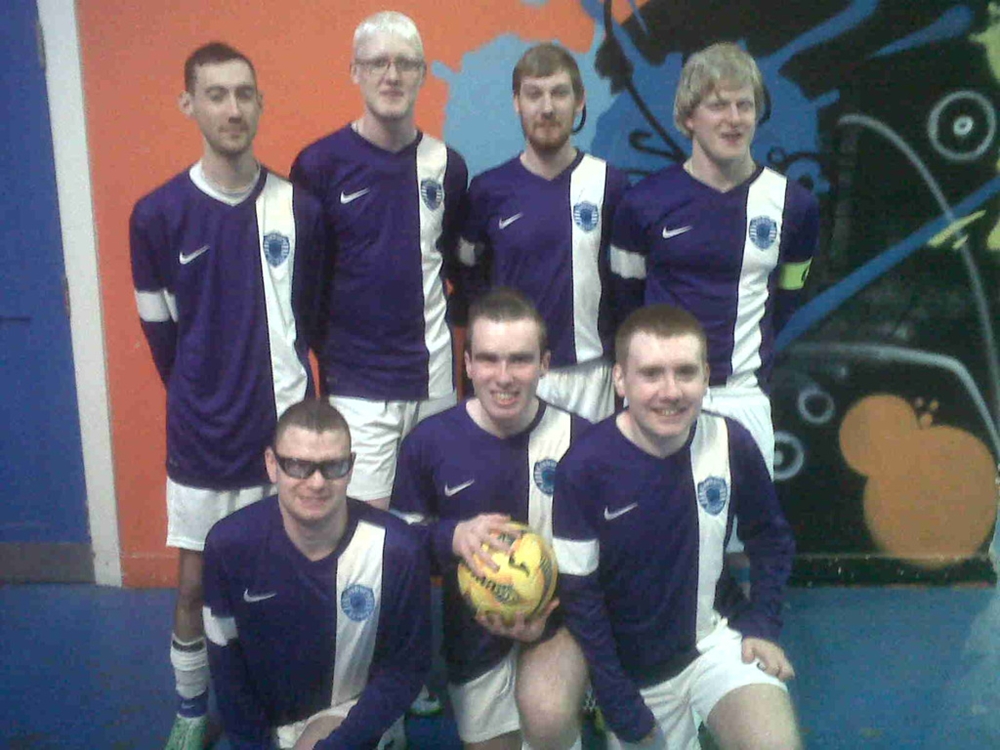 Rovers completed victories over teams from Birmingham, London, Hampshire and the South West of England. The championship was secured with a 4-3 victory over Birmingham with the oldest squad member, Gerard Fox scoring the winning goal.
Undoubted star performer on the day was team captain Niall Dempsey who scored three hat-tricks and a total of 10 goals in the four fixtures.
"Congratulations to all our players on winning the league, especially with one round of fixtures still to play," said Niall.
"We are still unbeaten and celebrations after the games were somewhat low key. The squad are very keen to finish the season with our record intact. Can I take this opportunity to send best wishes to our player Philip Sturrock who is recovering from a quite serious injury, our entire squad wish him a speedy recovery and look forward to seeing Phil back playing sooner rather than later.'
Lisburn Rovers' final round of league fixtures is on Saturday 21 March.
Lisburn Rovers Visual Impairment Club meet on a weekly basis at Lisburn Leisureplex. Anyone with a visual impairment is welcome to come along.
Juniors 10:00am-11:00am (ages 7-14)

Seniors 11:00am-12:00pm (ages 15 plus)
For more information you can contact Mal Donaghy mob no 07894 614325 or email mdonaghy@irishfa.com