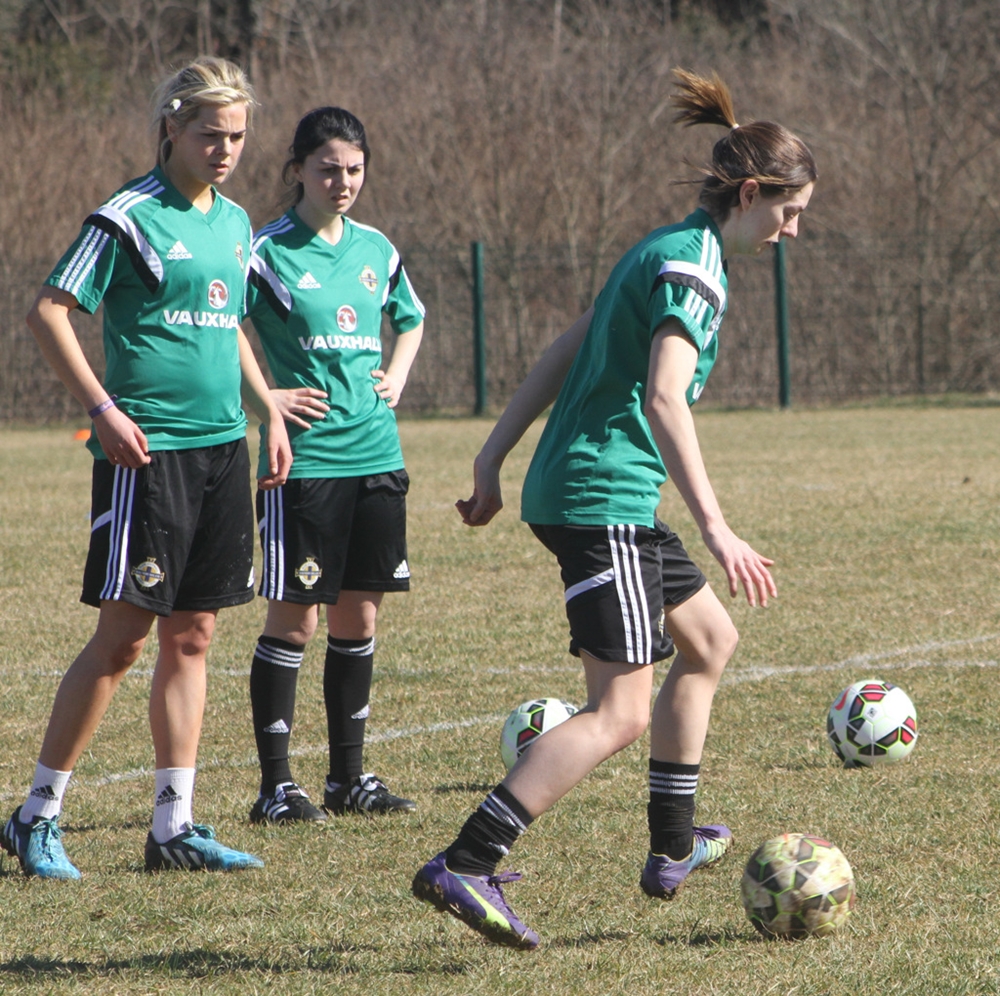 The squad took part in their first training session this morning.
Wednesday's game will be played in Rovinj (kick-off: 11.30am).
On Friday, Alfie Wylie's side will play Romania in Poreč (11.30am) followed by a game against Croatia on Monday 9 March (2.00pm) in Umag. The finals will be played on Wednesday 11 March.
Northern Ireland squad:
Goalkeepers: Emma Higgins (Grindavik) - 15.05.86; Tiarna McKenna (Cliftonville Ladies) - 27.07.88
Defenders: Alison Smith (Crusaders Strikers) - 19.03.89; Ashley Hutton (Linfield Ladies) - 02.11.87; Julie Nelson (Durham Ladies) - 04.06.85; Jessica Foy (Glentoran Belfast United) - 07.06.95; Chelsea Myles (Linfield Ladies) - 04.07.97; Ellie Butterwick (Watford Ladies) - 03.09.94; Hayley Crackle (Aston Villa Ladies) - 13.05.95
Midfielders: Clare Timoney (Ballymena United Allstars) - 25.07.88; Aoife Lennon (Newry City Ladies) - 04.02.93; Danielle McDowell (Crusaders Strikers) - 03.07.86; Danielle Ennis (Linfield Ladies) - 29.03.93; Marissa Callaghan (Cliftonville Ladies) - 02.09.85; Chloe McCarron (Mid Ulster Ladies) - 22.12.97
Forwards: Lauren Wade (Glentoran Belfast United) - 22.11.93; Kirsty McGuinness (Linfield Ladies) - 04.11.94; Catherine Hyndman (Castlebar Celtic) - 31.08.90; Annie Timoney (Glentoran Belfast United) - 02.08.97; Aimee Mackin (Newry City Ladies) - 22.04.97