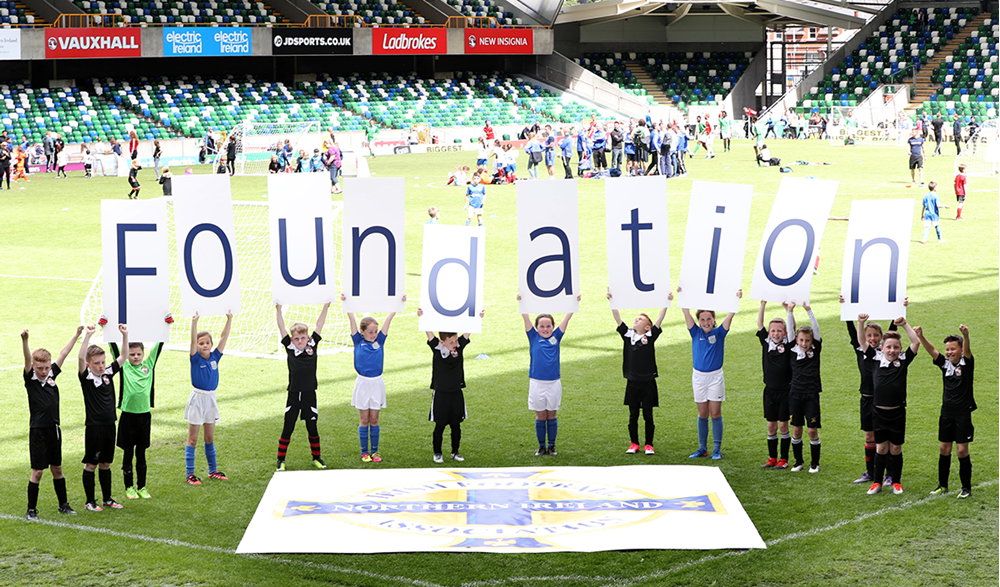 The Irish FA Foundation will be hosting several events from 23-29 September as part of UEFA Grassroots Week.
Many aspects within the Foundation will be showcased to show what work is being done to support grassroots football in Northern Ireland across various levels.
The week begins on Monday 23 September with a visit to Fleming Fulton School to provide disability football coaching to the pupils. This is then followed in the evening by the launch of the new People and Clubs initiative. This new programme has been setup to provide different resources to help those involved in their local club be properly equipped in their roles. 

The following day a new ladies' league for over 30s is being launched at Colin Glen Park as part of the Back in the Game programme as well as the beginning of the 2019/20 Translink School's Gold Cup. The competition is for the eight post primary schools who have achieved the Gold School Quality Mark to battle it out to be named the top school. 
The fun continues on Wednesday when the McDonald's Fun Football Centres are showcased at the Hanwood Centre. The centres are a participation programme for 5-8 years olds which is free of charge to those who register on a first come, first served basis through irishfa.com.
Thursday 26 September sees the relaunch of a new block of Electric Ireland Shooting Stars centres which caters for girls aged 4-7 and 8-11. You can book your place by visiting www.irishfa.com/shootingstars.
Then two events follow on the Friday with a new programme called Grassroots and Football Books being introduced to help promote reading and writing among schoolchildren. Elsewhere, the launch of the regional and national Post Primary Futsal competitions for both boys and girls takes place at Lisburn Leisureplex.
The weekend firstly sees a Small-Sided Games festival taking place at Hydebank with UEFA Grassroots Week coming to an end with the launch of the Player Development Programme, which is an initiative to develop footballers from school years 7 and 8.