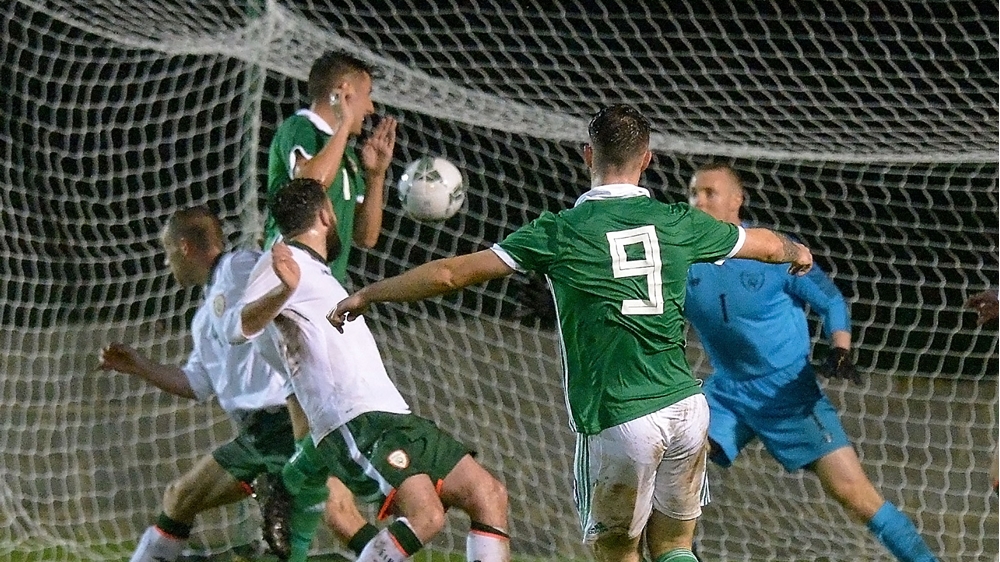 Northern Ireland's junior international squad suffered a 2-1 defeat to Republic of Ireland in a friendly on Wednesday. 

Harry McConkey's side played their southern counterparts at Lecarrow on the occasion of the official opening of a new stand in honour of the late John Sherlock who passed away in August 2010.

With 17 minutes on the clock Northern Ireland broke the deadlock when number nine Nathaniel Ferris latched on to a pass inside the host's 18-yard box and dispatched a blistering shot into the left hand top corner of the goal to edge in front.

But the Republic hit back when Garbhan Grant converted from the penalty spot to draw level.

As both sides battled in a downpour during the second session, the visitors fell foul of the elements when the ball appeared to stick on the surface. The Republic's Michael Henaghan was first to react and he fired home into an open goal to give the hosts a 2-1 lead with 12 minutes left on the clock. 

As the rain became torrential the referee blew the full-time whistle and the hosts claimed the victory but also took time to congratulate their Northern counterparts who had played a major part in a game that would have pleased the late John Sherlock.