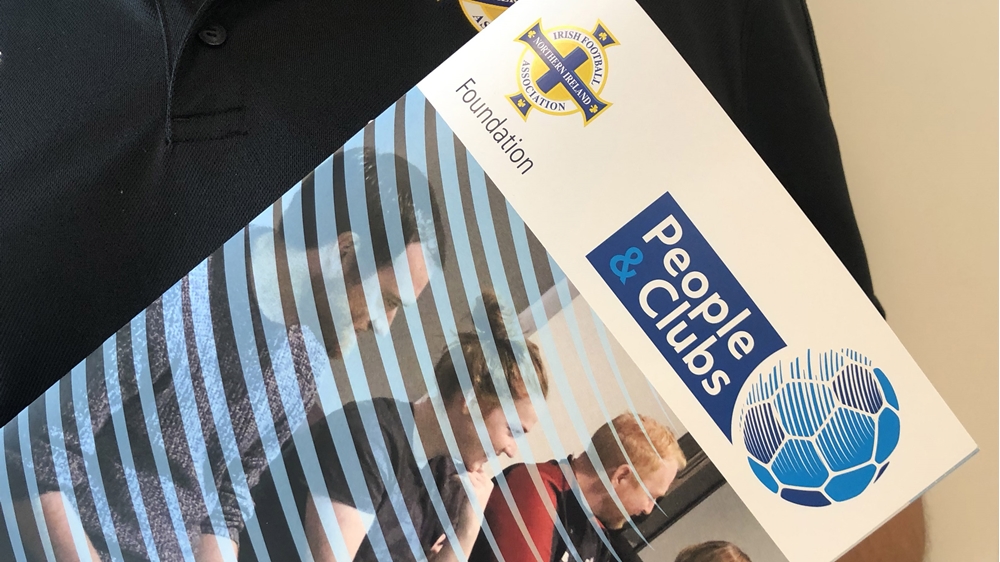 The Irish FA Foundation has launched a new programme for volunteers and clubs across Northern Ireland.
The People and Clubs programme has been created following a large and wide-ranging research project that consulted with clubs and volunteers, volunteer organisations, universities, other football associations, councils and more.
The innovative initiative for clubs by clubs includes a new club portal for clubs to complete their club accreditation, downloadable resources, case studies, workshops and a new national youth council.
Focusing on club development, club operations and people development, it is aimed at supporting the 700 clubs and more than 7000 volunteers who contribute daily to football in Northern Ireland. And the plan and its implementation are designed to support clubs to provide the best possible experience for players and volunteers alike.
Gavin Nelson, the Irish FA Foundation's Club and Community Development Officer, said: "We are really excited to launch People and Clubs. It has been created with a large amount of feedback from the important people out there: people and clubs. We consulted with more than 250 clubs.
"It is a programme that will be bold enough to try new things but humble enough to listen to feedback. People and Clubs will be an evolving programme that will continually develop based on feedback that we gather from people and clubs."
The launch of the programme comes during UEFA Grassroots Week (23 to 30 September), which is a celebration of grassroots football right across Europe. It is run in conjunction with the European Week of Sport and in co-operation with the European Commission.
For further information please contact Gavin Nelson, Club and Community Development Officer, at gavin.nelson@irishfa.com or Michael Carvill, Volunteer Development and Policy Officer, at michael.carvill@irishfa.com