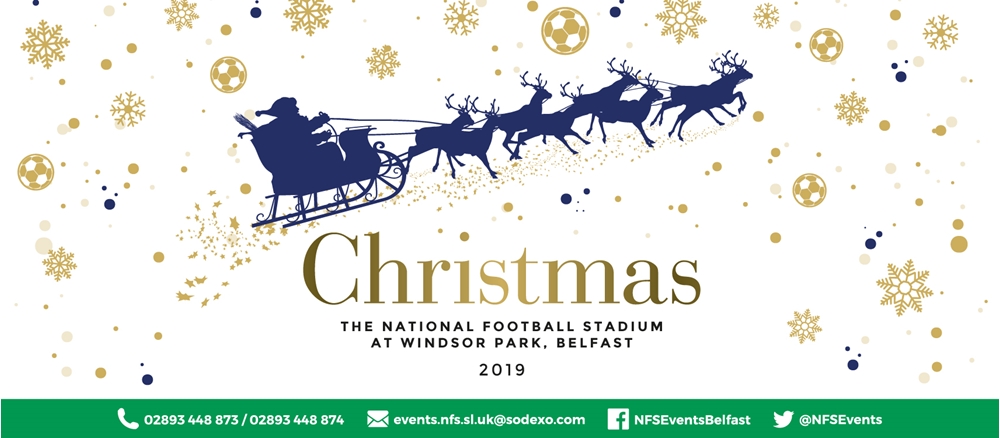 What better place to enjoy your Christmas party this year than at the National Football Stadium at Windsor Park?
The National Football Stadium offers a stylish, contemporary, and truly unique setting.  The four new lounges and 10 executive boxes offer a great variety of flexible spaces to accommodate large events. 
We put together the perfect team to help you, from experienced chefs to dedicated events teams. So it's in expert hands from your first call to us to the last guest leaving the venue. 
It's a fantastic venue for your festive party but availability is limited so be sure to get in touch with the Christmas packages team as soon as possible to avoid disappointment. You can see more details below.
Contact Details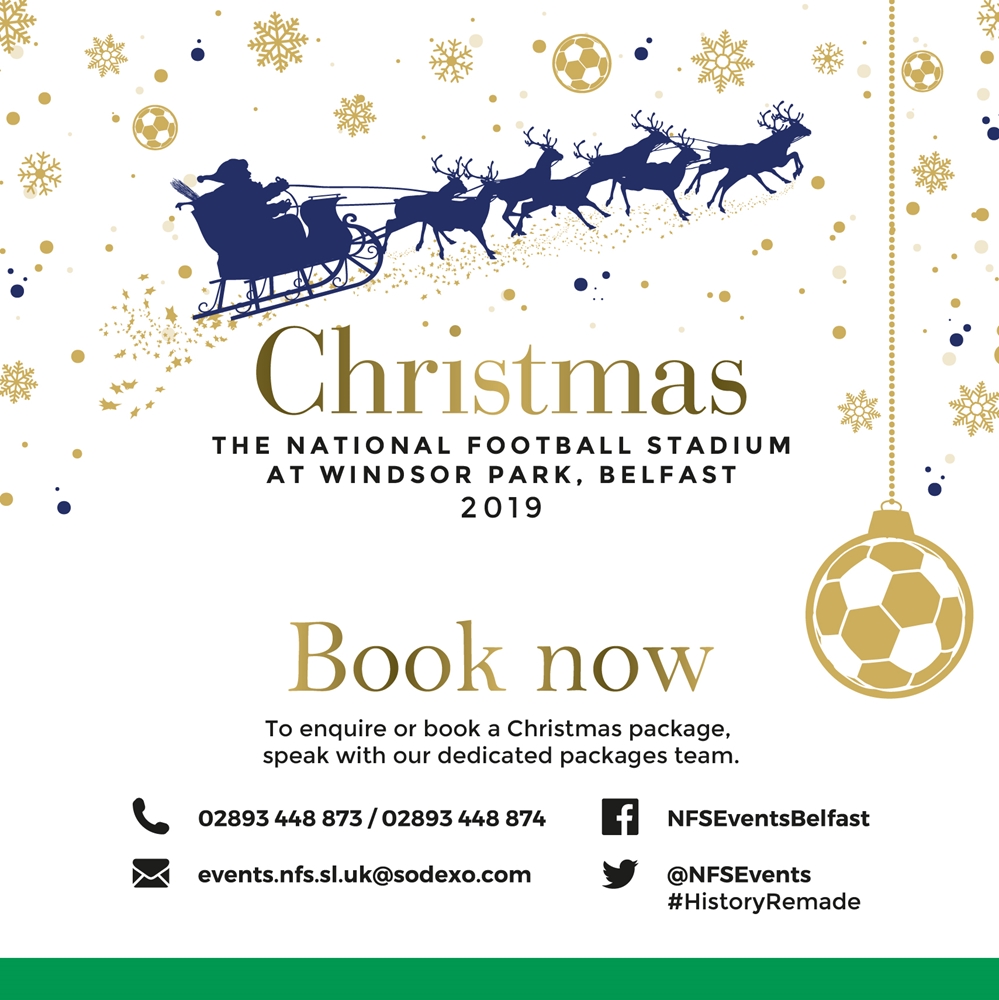 Contact Details
Sodexo Prestige - 02893 448873 / 

07879492967

Email: events.nfs.sl.uk@sodexo.com

Facebook: @NFSEventsBelfast

LinkedIn: National Football Stadium at Windsor Park Events

Instagram: NFS_Events 

Twitter: @NFSEvents
You can download an up-to-date price list by CLICKING HERE.