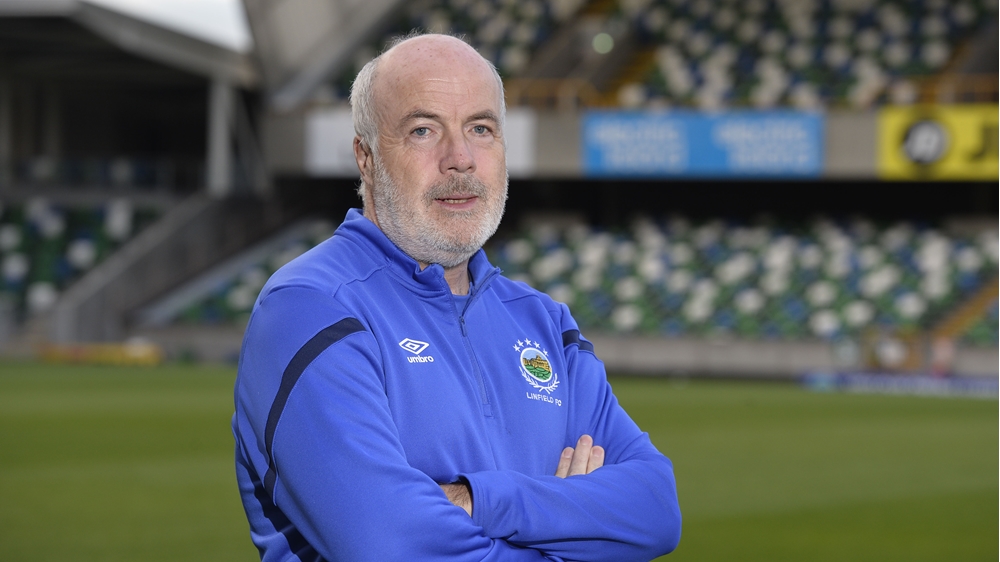 Linfield Ladies' manager Phil Lewis is determined to avoid a repeat of last year's Electric Ireland Women's Challenge Cup final. 
The Blues boss watched on as rivals Glentoran came from a goal down to clinch a 2-1 success over his charges at the National Football Stadium at Windsor Park 12 months ago.
The two sides meet again tomorrow evening in the 2019 showdown at the same venue and Lewis is hoping the deflation felt so acutely after last year's final will be replaced by unbridled joy this time around.
"Last year is very much on my mind when we're thinking about Saturday's final," he said. "It's something I don't want to see replicated. I remember the feeling that the girls had so I suppose we're looking for some type of revenge this year." 
It will be a second meeting in the space of seven days for the 'Big Two' after Saturday's draw in the Danske Bank Women's Premiership.
"That was a disappointing result again for us," Lewis admitted. "I think the wind and the conditions made it quite a poor game for the football that both teams are very capable of. I'm hoping on Saturday that the wind stays down and that we get a good game of football between two quality teams."
Lewis, whose team are still on course to win the league is expecting the Cup final to be a good advert for women's football. 
"I think there was about 1,100 people at last year's final. The atmosphere was great and if that happens again the girls deserve it. 
"As I said, they've worked their socks off two and three times a week and deserve to be watched. Hopefully both teams will put on a performance and it will be a very good game."
The Electric Ireland Women's Challenge Cup final takes place at the National Football Stadium at Windsor Park on Saturday 21 September (7.30pm ko). Tickets are available to purchase at the stadium from 6pm on Saturday and are priced £5 for adults and £3 for children.