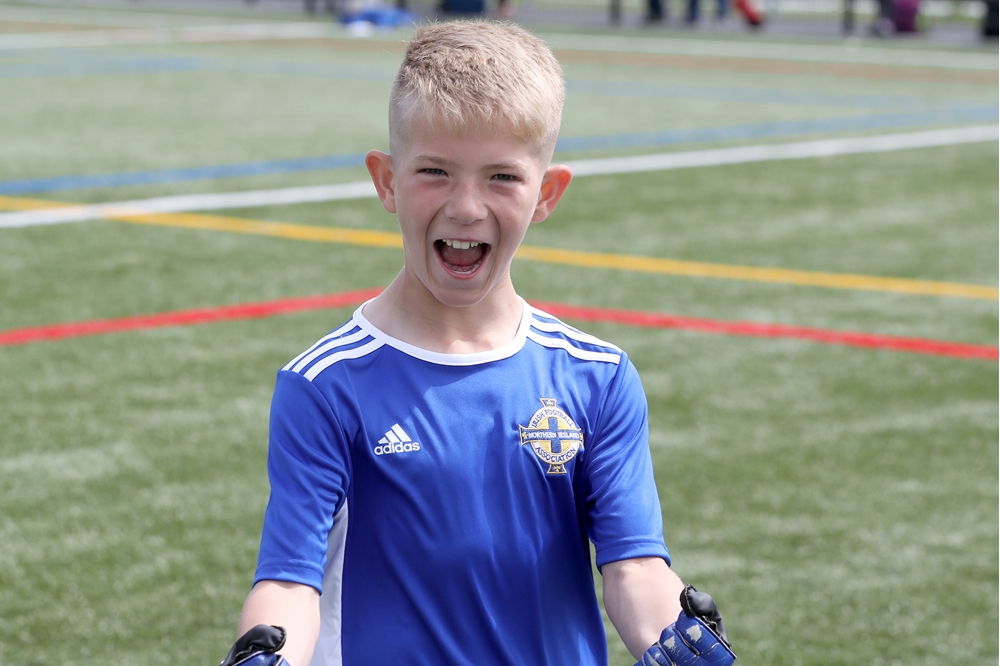 The Irish FA Foundation Player Development Programme works with the Irish FA Elite Performance team to identify talented footballers and selects regional squads at Primary 7 and Year 8 level (2009 and 2008).  The programme will focus specifically on boys as talented female players will be encouraged to participate in the Irish FA Girls Excellence Programme.
Participants on the programme are provided with 24 sessions which combine football and futsal coaching along with a games programme against other regions.
The programme concludes in the summer with a national festival with all 12 squads competing in small sided games.
The programme is delivered by Irish FA Foundation Let Them Play Officers.  These coaches are responsible for the trial process, session delivery and management of squads during regional matches.  In total the programme works with over 400 of the best young footballers in the country and aims to provide a platform to best equip participants for future development.
NO PLAYERS SHOULD BE REGISTERED BELOW UNLESS THEY HAVE BEEN SELECTED BY THE REGIONAL PLAYER DEVELOPMENT PROGRAMME HEAD COACH