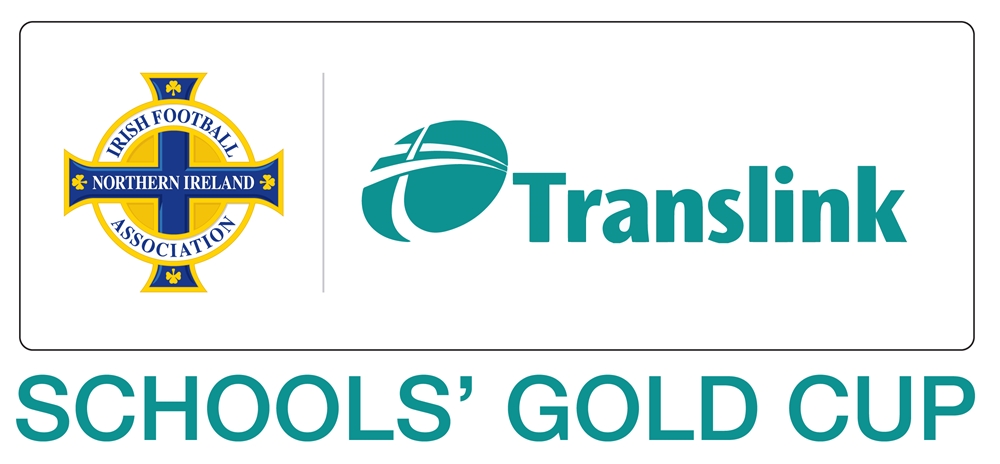 Launch of Irish FA Translink Schools' Gold Cup
Celebrating top NI schools football talent
The Irish FA are delighted to announce a new competition in the school calendar this year. 
The Translink Schools' Gold Cup will involve the eight post-primary schools who have been awarded the Gold Schools Quality Mark accreditation by the Irish FA Foundation.
The Schools Quality Mark accreditation supports schools to put structures in place to develop football. This is the first competition involving schools playing each other across three age groups (U13, U15, U17).
Schools will be ranked by their performances over all age groups with one school winning the Translink Gold Cup and claiming 'Top Football Performance School' status in Northern Ireland.
The Irish FA are delighted that Translink has come on board as sponsor and transport provider for the competition. 
Michael Boyd, Director of Football Development in the Irish FA Foundation, said: "it is fantastic that Translink are supporting this new competition.  The Schools Quality Mark is a vital aspect of the Irish FA's 'Let them play' strategy and this competition celebrates schools that have worked hard to ensure participants have the best opportunity to play football in schools.  All schools in the competition have a rich history in Northern Ireland Schools Football and this competition will no doubt produce some fantastic games."
Chris Conway, Translink Group Chief Executive, said: "This is a superb opportunity to nurture upcoming football talent from right across Northern Ireland. We want to help local schools and pupils fulfil their potential to be at the top of their game, getting the recognition they deserve for embracing football from a young age.
"This exciting competition also promotes exercise and healthier lifestyles – something we believe in strongly as an 'active travel' provider. And, as the biggest provider of school transport in Northern Ireland, we're proud to be supporting home-grown talent and giving pupils the opportunity for some friendly competition, teamwork and a platform to showcase their football skills. Good luck to all the teams taking part! said Chris.
Translink Schools' Gold Cup Launch (September 2018)
Translink Schools Gold Cup League Tables
Under 13 League
Under 15 League
Under 17 League