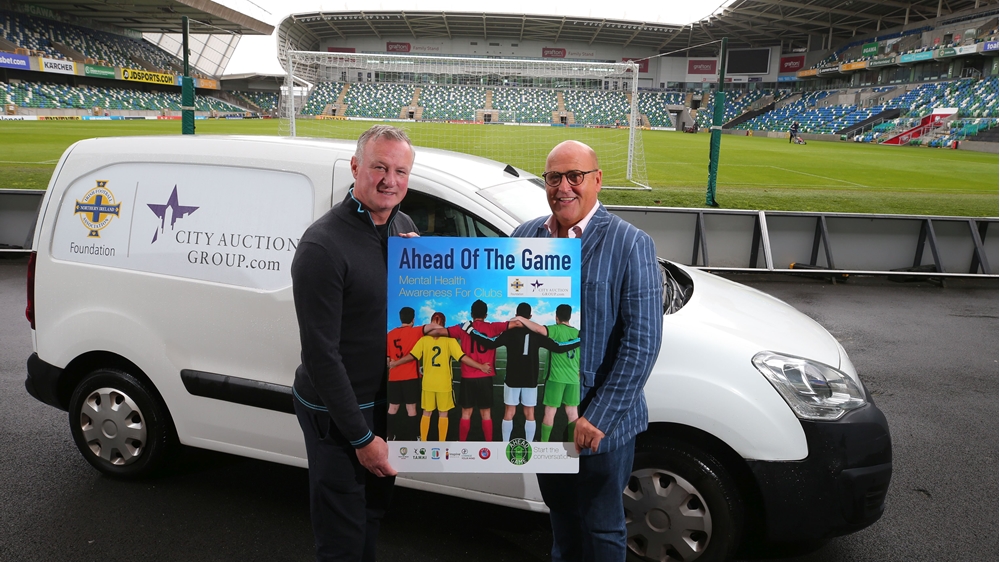 The Irish FA Foundation is continuing to roll out workshops across Northern Ireland as part of its mental health programme for football clubs.
 To date this year more than 250 volunteers representing 70 clubs from across the country have attended Ahead of the Game workshops.
And the foundation is on course to meet its target of hosting 36 of the special sessions during 2019.
The workshops aim to support clubs and volunteers when dealing with mental health issues and focus on challenging stigma and preventative measures. 
The Ahead of the Game programme, sponsored by City Auction Group, is part of the UEFA Hat Trick funding for football and social responsibility and was developed in partnership with TAMHI (Tackling Awareness of Mental Health Issues), Inspire and Train 2B Smart Soccer.
And as part of AOTG the Irish FA Foundation and Sports Chaplaincy UK are working in partnership to support mental health throughout Northern Ireland.
The foundation believes it is important to raise awareness of the issues surrounding mental health as they can affect anyone, including those in the football family. 
Irish FA President David Martin said: "Staying mentally well is like staying physically fit. A little effort can make a great difference and our clubs and volunteers can have a great impact on people's lives in their community."
Apart from delivering workshops to clubs and their volunteers the foundation has also run a workshop for U15 and U16 players involved in JD Club NI, the Irish FA's elite player development programme.
For more information about the Ahead of the Game workshops and the programme contact Gavin Nelson, the foundation's Club and Community Development Officer, at gavin.nelson@irishfa.com.
Image: Northern Ireland manager Michael O'Neill joins Raymond Hill of City Auction Group to promote the Irish FA Foundation's Ahead of the Game programme.