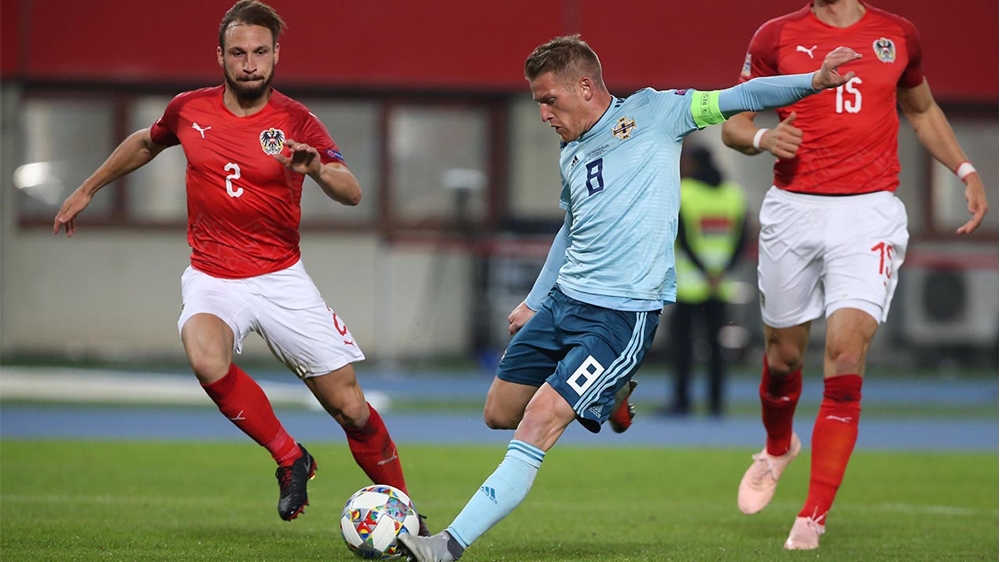 UEFA has confirmed Northern Ireland will remain in League B in the second edition of its Nations League.
 In the inaugural competition last season Michael O'Neill's side were 'relegated' to League C after losing home and away to League B Group 3 winners Bosnia and Herzegovina and runners-up Austria.
 However, UEFA has now decided the Nations League will have a new structure comprising 16 teams in Leagues A, B and C and seven teams in League D in the 2020-21 competition.
 And teams have been allocated to leagues based on their overall ranking following the 2018-19 inaugural UEFA Nations League.
It means Northern Ireland (ranked 28 in the group of League B teams, who are ranked 17-32) will definitely face one team from the four top League B seeds - Russia, Austria, Wales and Czech Republic – and one from second seeds Scotland, Norway, Serbia and Finland.
Northern Ireland cannot face Slovakia, Turkey or Republic of Ireland - as they are all third seeds - however they will come up against one of the fourth seeds: Bulgaria, Israel, Hungary or Romania.
UEFA said the change to the format follows a consultation process which involved all of its 55 national associations and reflects upon their desire to further minimise the number of friendly matches.
The concept of the finals remains untouched, with the four group winners of League A playing each other to determine the UEFA Nations League winners. Portugal won the inaugural decider, defeating Netherlands back in the summer.
UEFA's executive committee has also confirmed the 2020-21 UEFA Nations League draw will take place in Amsterdam on 3 March next year.