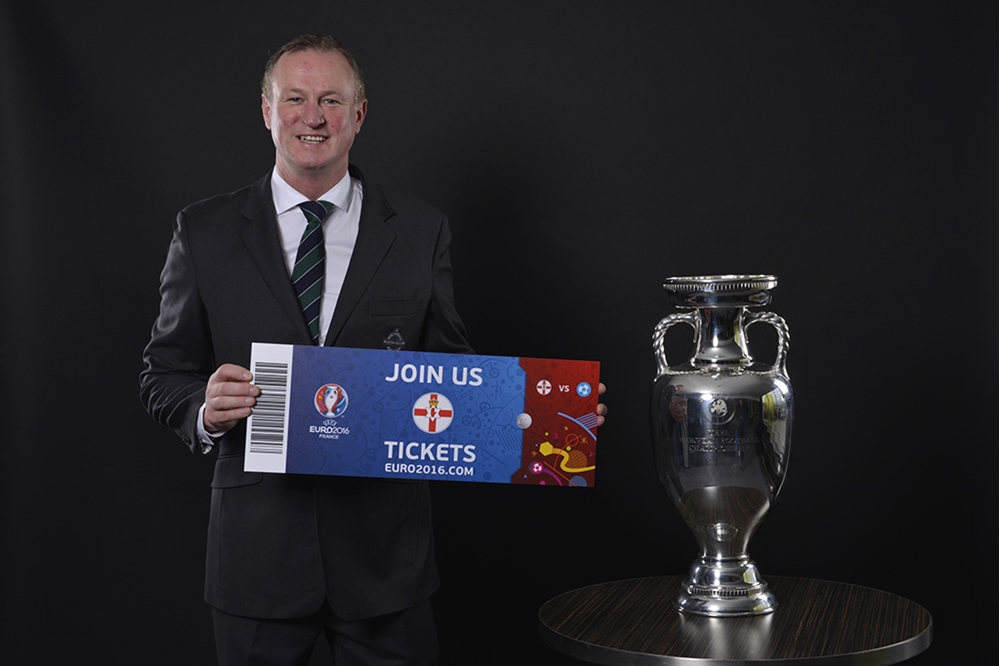 Please go on to the UEFA website and apply for tickets for the Northern Ireland fixtures!
12 June 2016 Northern Ireland v Poland, NICE
16 June 2016 Northern Ireland v Ukraine, LYON
21 June 2016 Northern Ireland v Germany, PARIS
You also will have an opportunity to include knock-out stage matches in your application. You can edit your application at any point until the Portal closes.
Up to date information is available on the UEFA website along with an FAQ page which lists detailed information around the ticket application process. You can also email UEFA directly from within the ticketing portal.