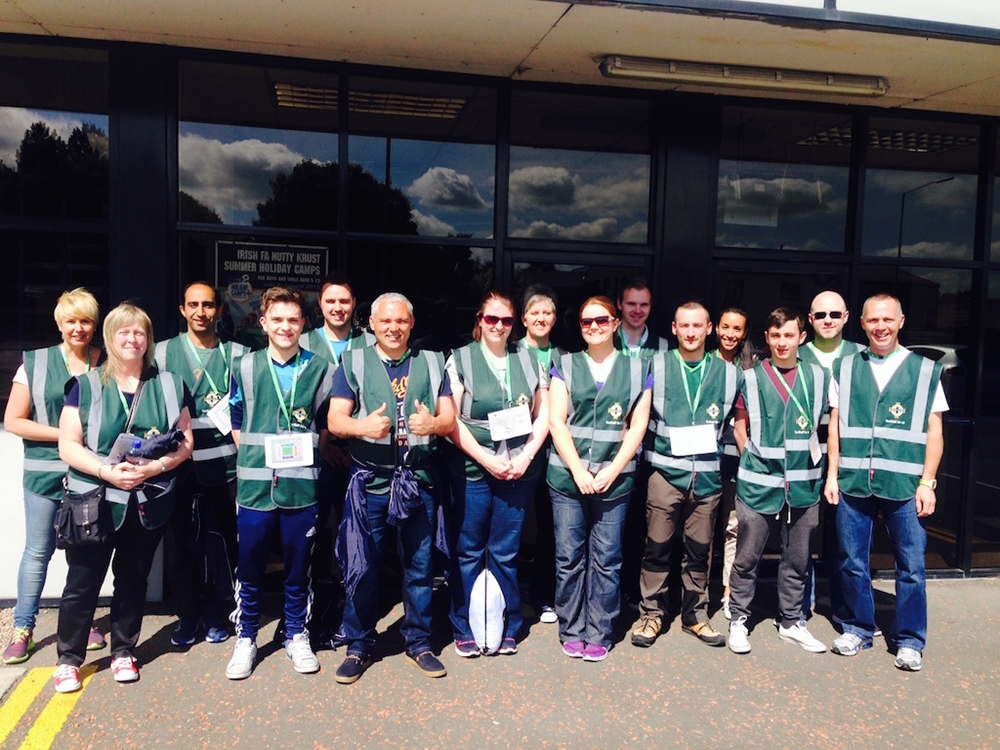 The Irish FA Volunteer Programme was developed in September 2014 to coincide with the EURO 2016 Senior Men's Qualifying campaign and has experienced great success. It has grown from strength to strength, giving a diverse range of volunteers the opportunity to get involved within many different programmes and activities within the Irish FA.
As part of the Irish FA Volunteer Policy, which set the foundations for the IFA Volunteer Team, there is a clear need and desire to recognise the value that our volunteers bring to the Association. Following a consultation process with existing volunteers, the Irish FA Volunteer Development and Policy Officer, Stephen Garrett, has developed a structured Irish FA Volunteer Recognition System. Speaking of this new system, he said:
"The volunteers involved have been a fantastic addition to the Irish FA and its many operations and programmes. We have ambitious targets within our new Youth Strategy "Let Them Play" and this system will aid in the recruitment and motivation of both new and existing volunteers respectively.
Irish FA President Jim Shaw, a champion of volunteering is also excited about the new initiative:
"This new Volunteer Recognition System is an exciting addition to our existing volunteer programme. The vast majority of our volunteers are involved because they love the game but it's always nice to officially recognise the value and efforts that they bring."
The scheme itself (open to all IFA Volunteer Team members) has four achievement levels by which volunteers can map their progress along the volunteer journey. It also aims to develop them in a personal and professional manner by giving them access to training and capacity building opportunities along the way.
If you are interested in volunteering at the Irish FA or wish to learn more about the programme contact Stephen Garrett via sgarrett@irishfa.com or 07545930124.
To learn more about the new Irish FA "Let Them Play" Youth Strategy, contact Irish FA Football Development Manager, Keith Gibson via keith.gibson@irishfa.com or 02890684720