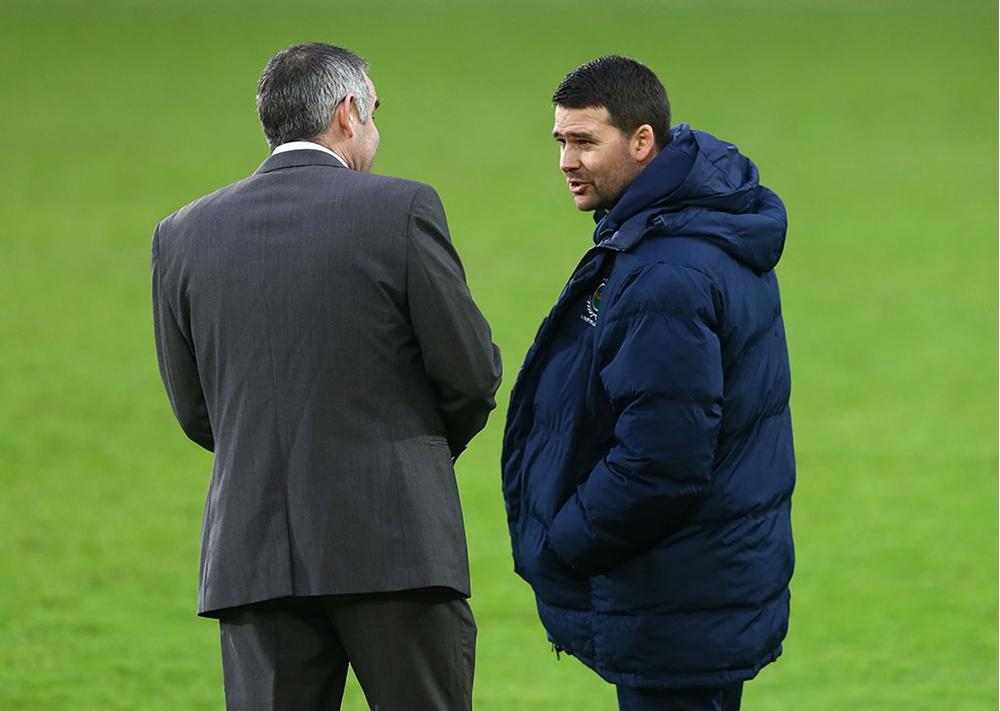 Healy, who is Northern Ireland's all-time leading goal scorer, will be hoping his Linfield side can help him land his first trophy as a manager, while Ferguson will aiming to get one over on his old international team-mate by managing Ballymena to victory.

Healy scored 36 goals in 95 international appearances for Northern Ireland, while Ferguson, who scored 175 goals in 320 games for Linfield, managed five caps for his country.

Looking ahead to the game, Healy told the Belfast Telegraph:
"Ballymena is a club that I am fond of because I am good friends with Spike (Glenn).

"I have a huge amount of respect for him. The job he has done at Ballymena is nothing short of miraculous, considering they don't have a large amount of funds, so credit to him."

"Spike has been in the league a long time. He knows Linfield probably better than a lot of my players know Linfield," said Healy.
"Spike's standing in the game is massive. He's an absolute Linfield legend. And to me he is a legend as a person.

"I was a Linfield supporter when he was in the Northern Ireland squad, so when he came in I was speaking to him about his experience and asking him about Linfield.
"There were a lot of stories exchanged over the years."
There will be one more story to tell after tonight's match. The game will be played at the National Football Stadium at Windsor Park and kicks off at 19:45.