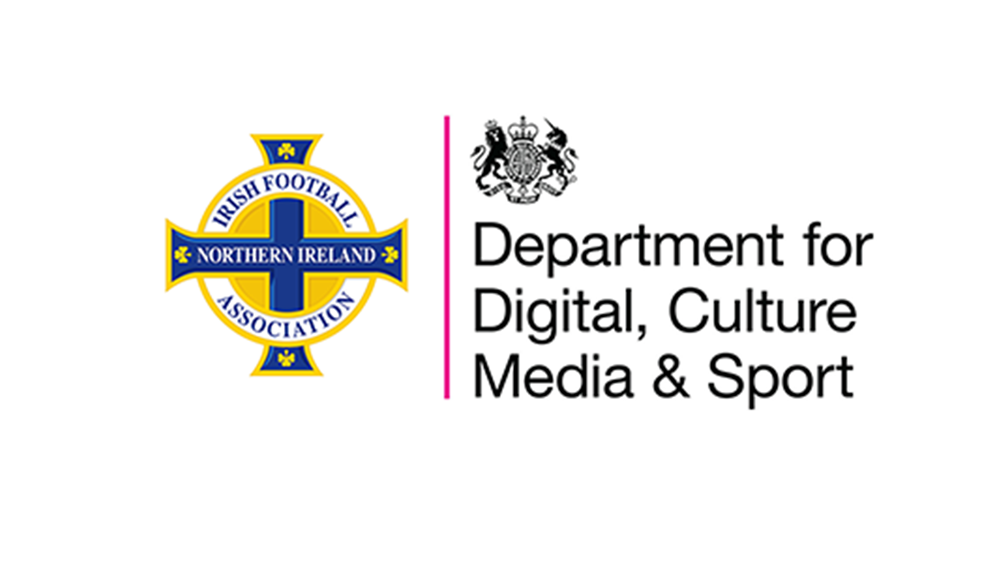 Applications for the Irish Football Association/Department for Digital, Culture, Media & Sport (DCMS) Grassroots Facilities Investment Fund are set to open later this week.
The Grassroots Facilities Investment Fund aims to enable grassroots football clubs in Northern Ireland to improve and refurbish facilities, helping to create a better grassroots football infrastructure foundation.  
A total funding pot of £700,000 is available for the 2022-23 financial year for small capital grassroots projects to improve football infrastructure throughout Northern Ireland, thus increasing participation in the grassroots game.
Applications for the fund are scheduled to open on Thursday (29 September). The 2022-23 funding guidance notes, application form and associated documents will be available on the Irish FA website from 9am on Thursday via the dedicated funding page:
https://www.irishfa.com/irish-football-association/irish-fa-dcms-grassroots-facilities-investment-fund
Meanwhile, an online funding webinar is to be staged next month to provide information on how to apply for financial support through the Grassroots Facilities Investment Fund.
The webinar is set to be held on Wednesday 5 October at 7pm.

Applicants are invited to register their interest to attend the webinar. They can do this by using the following link: https://us02web.zoom.us/webinar/register/WN_w7hh8q8KTyKhGLvfaP-NyA
The main objectives of the Irish FA/DCMS Grassroots Facilities Investment Fund are: 
To improve the capital infrastructure of grassroots football clubs across Northern Ireland

To increase participation in sport and physical activity across Northern Ireland, improving mental and physical health of participants

To increase participation in non-football sports (40% of project value) through funding multi-sports facilities
To reduce the postcode lottery for quality facilities by directing at least 50% of investment to disadvantaged or areas of deprivation and boost participation in sport

To deliver improved access for women and girls (100% equal access), and other under-represented groups, to increase participation in these groups and improve availability and accessibility of facilities