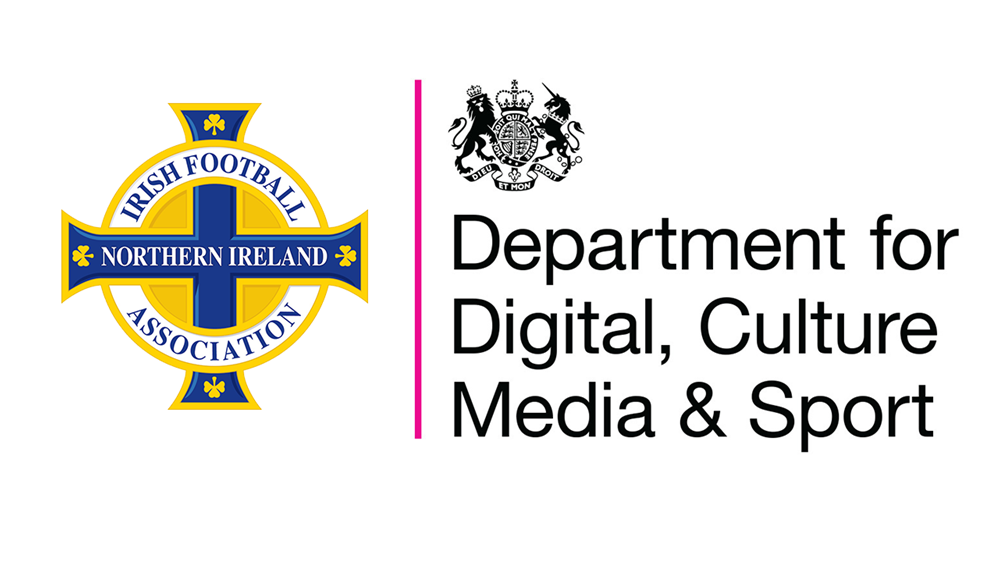 Call for Applications
The Irish Football Association (Irish FA)/ Department for Digital, Culture, Media & Sport (DCMS) Grassroots Facilities Investment Fund aims to allow local grassroots football clubs in Northern Ireland (NI) to improve and refurbish facilities, helping to create a better grassroots football infrastructure foundation.
A total funding pot of £700,000, distributed via the Irish FA, is available for small capital grassroots projects to improve football infrastructure throughout NI, thus increasing participation in the grassroots game. The minimum award available is £15,000 with a maximum award of up to £30,000.
The main objectives of the Irish FA/ DCMS Grassroots Facilities Investment Fund are: 
- To improve the capital infrastructure of grassroots football clubs across NI
- To increase participation in sport across NI, improving mental and physical health of participants
- To increase the number of multi-sport facilities in the country (30% of project value) to boost participation in non-football sports
- To reduce the postcode lottery for quality facilities by directing at least 50% of investment to disadvantaged or areas of deprivation (based on NISRA NI Deprivation Measures 2017) and boost participation in these areas
- To deliver improved access to sport facilities for women and girls (100% equal access), and other under-represented groups, to increase participation in these groups.
More information relating to the funding scheme including eligible projects/ applicants and the application process is detailed on the Information and Guidance Notes document.
The Irish FA will record and publish all relevant queries or clarifications submitted by potential applicants via a Frequently Asked Questions (FAQ) log. All funding queries and clarifications should be directed to DCMSfunding@irishfa.com.
Applications for the Irish FA/ DCMS Grassroots Facilities Investment Fund closed on Wednesday 26 January 2022 at 5pm.  If your club has applied for funding, it will now be assessed by a team in Co-operation Ireland, who will contact you again if there are any questions about your application or if they require any additional information 
Applicants can view the Survey Monkey application form questions by using this link
A funding webinar for applicants took place on Wednesday 12 January 2022 and is available to watch below or download directly here