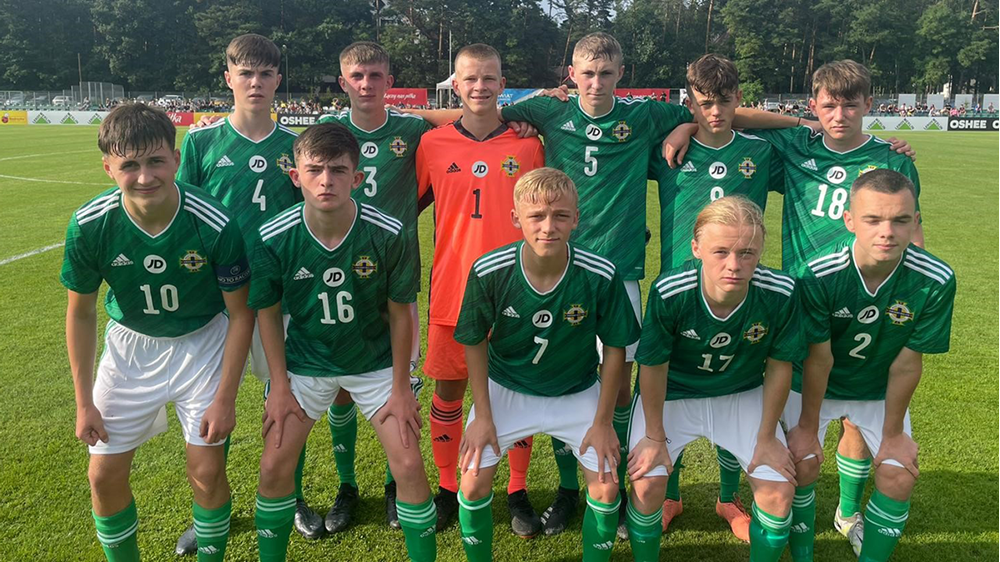 Northern Ireland U16s travel to Finland this weekend as they make final preparations for the Victory Shield tournament next month.
Kris Lindsay's side take on hosts Finland on Tuesday (4 October) before a clash with Estonia (6 October).
Head coach Lindsay has named a 20-man panel for the two games with Troy Savage (Castle Juniors) and Chris Atherton (Glenavon) the new faces in the squad.
"These games are an important part of our development plan and preparations for the Victory Shield next month," said Lindsay.
"Both games will challenge our young players in different ways and provide them with the opportunity to enhance their game understanding in a competitive environment."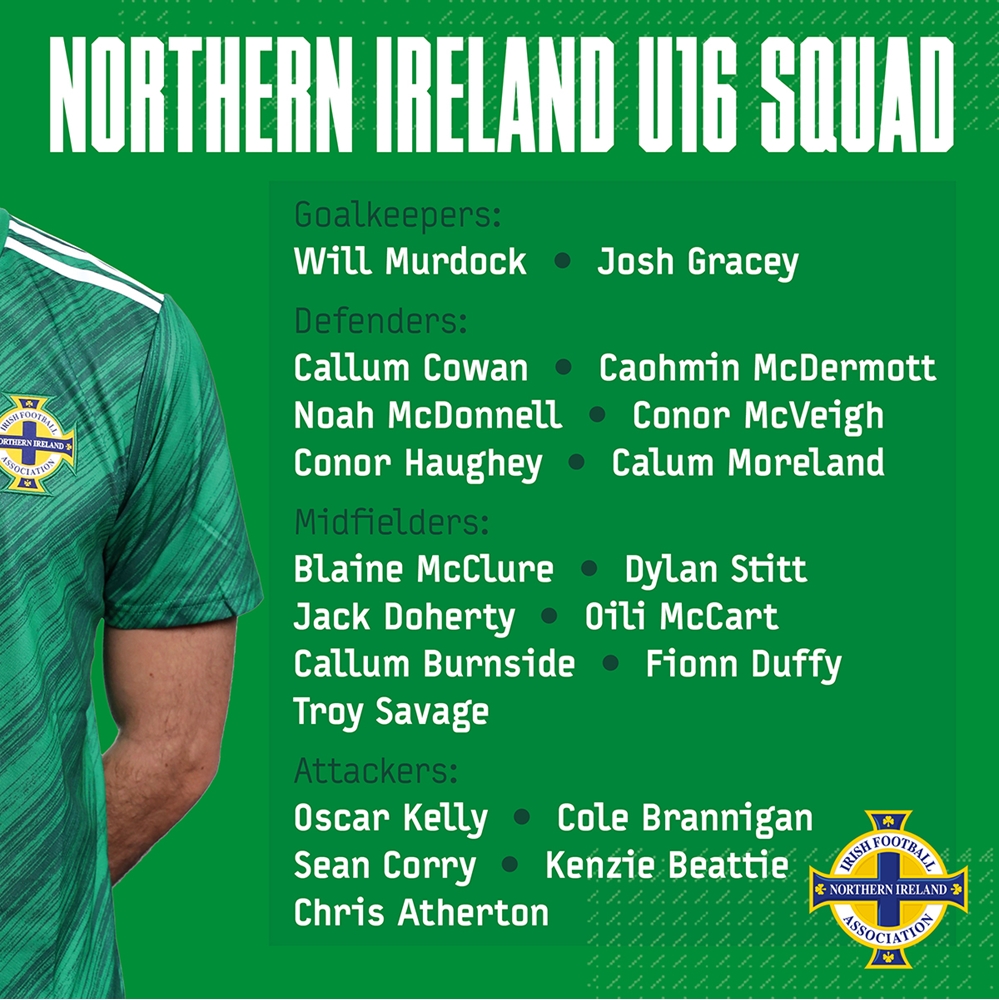 Head of Elite Player Development Andy Waterworth expects there to be real value in the mini tournament for the young players.
"This is an excellent learning opportunity for players and coaches and a vital part of the Elite Player Development programme.
"This will be the last opportunity for competitive games before the Victory Shield. We will be playing against good international opposition and no doubt our players will be tested.
"Our friends in Finland have always hosted games to an excellent standard and all our national teams relish the competitive nature of each game."
The Victory Shield is set to be held in in Waterford at the end of October.
Northern Ireland U16 squad
Goalkeepers: Will Murdock (The Manchester Grammar School) Manchester United, Josh Gracey (Belfast High School) Glenavon.
Defenders: Callum Cowan (Ballyclare Secondary School) Linfield, Conor McVeigh (De La Salle College) Linfield, Conor Haughey (Blessed Trinity College) Glentoran, Calum Moreland (Glengormley High School) Linfield, Caoimhín McDermott (Lumin Christi) Derry City, Noah McDonnell (Colaiste Feirste) Linfield.
Midfielders: Blaine McClure (Belfast Boys' Model) Linfield, Dylan Stitt (St Mary's Christian Brother GS) Linfield, Jack Doherty (De La Salle College) Derry City, Oili McCart (Colaiste Feirste) Cliftonville FC, Callum Burnside (De La Salle College) Linfield , Fionn Duffy (St Columb's College) Derry City,  Troy Savage (Bangor Academy) Castle Juniors.
Attack: Oscar Kelly (Queen Elizabeth's GS, Blackburn) Rochdale, Cole Brannigan (Edmund Rice College) Linfield, Sean Corry (St Michael's College) Ballinamallard United, Kenzie Beattie (Lagan College) Linfield, Chris Atherton (St Patrick's Academy) Glenavon.