Two of Northern Ireland's powerchair football clubs tasted success in this year's Association of Irish Powerchair Football cup competitions.
Belfast Trailblazers won the AIPF Cup and Lisburn Lightning won the AIPF Shield in Dublin at the weekend.
Belfast Trailblazers beat Lisburn Lightning in the first round and therefore progressed to the cup semi-finals, while Lightning moved into the shield competition.
In their cup semi-final Trailblazers drew 1-1 with Midlands United (Westmeath/Offaly) but held their nerve to progress on penalties with captain Scott Hilland netting the decisive kick.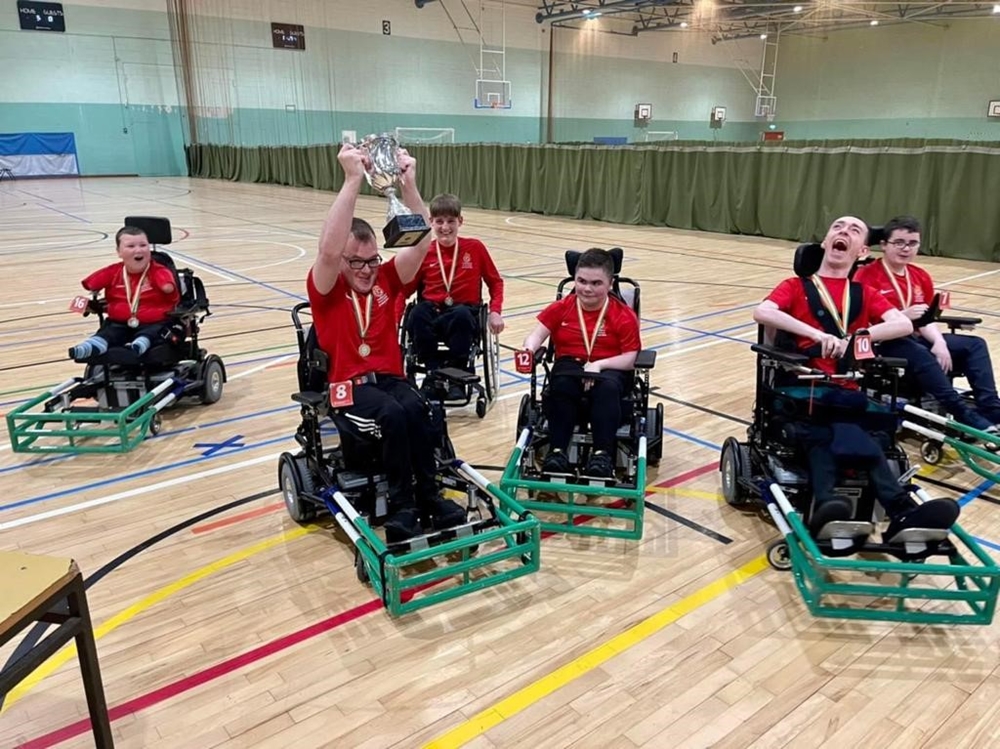 They saved their best performance for the final, defeating Dublin-based M&F United 3-0 with Hilland, Ethan McCabe and Patrick Cumiskey getting the goals. And there was also a fine clean sheet for Sean McKinney in goals.
Not to be outshone, Lightning won the shield final 2-0 against an AIPF Select side with Bartek Kuszlowski netting both goals.
Alan Crooks, Development Manager for Disability Football at the Irish FA Foundation, said it was a great experience for all players, coaches and the travelling support as both squads returned home with the silverware.
And he was keen to praise those involved.  He said: "It's a fantastic achievement from both clubs and credit must go to the coaching staff and support staff at both Trailblazers and Lightning who work very hard developing the game in Northern Ireland.
"It is great how quickly the sport is growing and how all the players are performing and that is only possible through the dedication of the coaches, players and parents involved. Well done to all."
Belfast Trailblazers squad: Daire Gorman, Scott Hilland, Ethan McCabe, Sean McKinney, Carl McVeigh, Patrick Cumiskey.
Lisburn Lightning squad: Jamie Rogan, Bartek Kuszlowski, Jason Browning, Ellie Brown.
Images: Belfast Trailblazers (in red) display their trophy, while Lisburn Lightning (main image) also enjoyed their success.