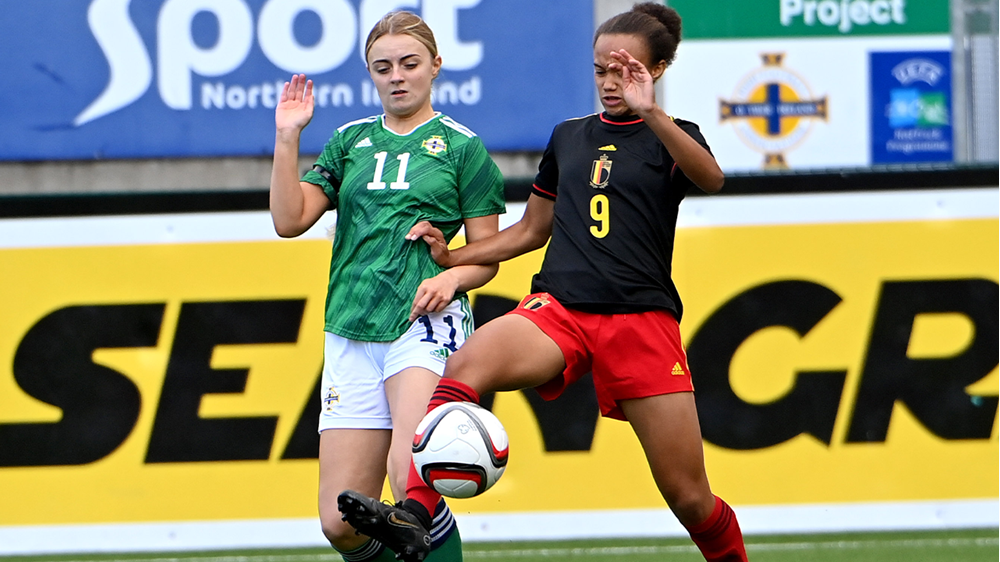 Northern Ireland's Women's Under-17 team narrowly lost 1-0 to Belgium's WU17s in a friendly in Belfast this afternoon.
A goal from Belgian winger Sam Van Rompuy separated the two sides at Cliftonville FC's Solitude stadium.
The visitors looked strong throughout, and enjoyed lots of possession, however Northern Ireland competed well and played some fine football, too.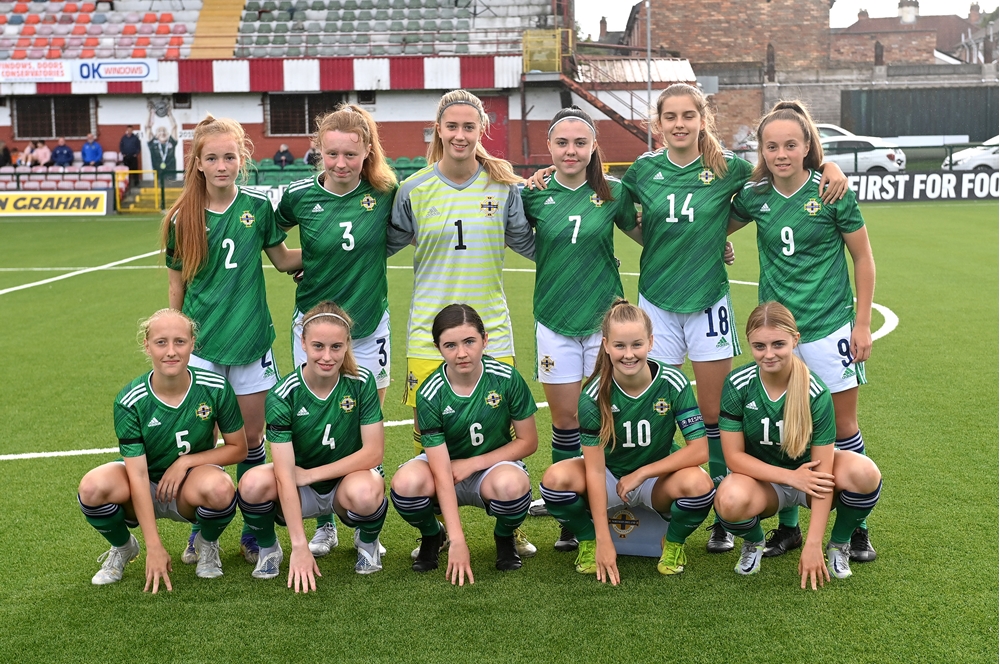 Both teams had half-chances before Belgium almost grabbed the lead as the 20-minute mark approached.
A clearance fell at the feet of striker Pia Bosmans just outside the area and she produced a thunderous shot which smashed off the underside of the bar. The ball bounced on the goal-line before Northern Ireland keeper Ellie Scott grabbed it.
Northern Ireland winger Rachel McIntyre tricked her way into the area but her shot was comfortably gathered by Belgian keeper Zoe Van Wijmeersch.
Down the other end a low drive from Anisa Ademi was collected by Scott, who then clasped a shot from Bosmans.
Belgium took the lead on 29 minutes. Scott pushed out a looping long range drive from defender Tabagari Gvansta and Van Rompuy was quickest to the loose ball to stab it home from close range.
With captain Margaux Martle pulling the strings in midfield, Belgium continued to press without creating clearcut chances.
Northern Ireland defended resolutely. Debutants Sophie Magee and Orleigha McGuinness looked extremely solid alongside Abi Sweetlove and Niamh O'Donnell.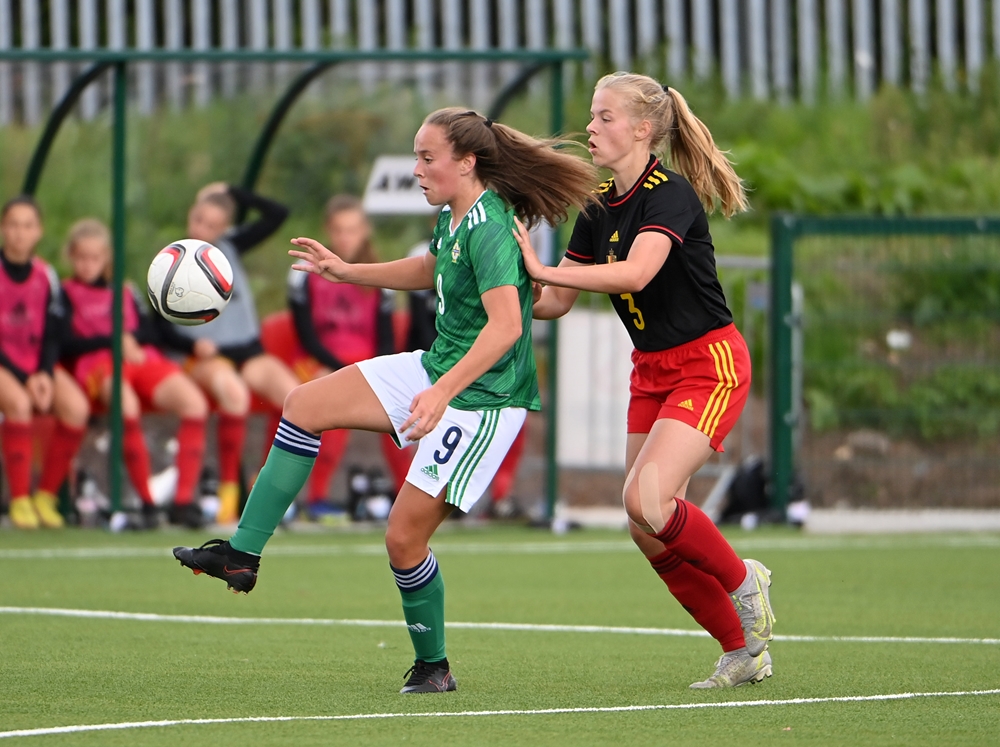 As half-time approached McIntyre slipped past her marker and played in Kascie Weir inside the area, however her shot was smothered by the keeper.
Just after the break Northern Ireland captain Aimee Kerr screwed a shot inches wide of the post.
The home side pushed forward with Weir and McIntyre combining well, while Belgium had a couple of half-chances and Belgium substitute Adewusi Rose smashed an effort off target.
On 66 minutes Kerr's superb pass sent substitute Rhianna Breen free, however Belgium's substitute keeper, Shirley Solheid, cleared her low shot from an angle with her feet. It was a fine stop.
Belgium, who travelled to Belfast with a 24-strong squad, made several substitutions throughout the second half and that disrupted their rhythm.
Northern Ireland substitute keeper Kate Smith handled well as Belgium threatened to score a second in the closing stages.
The final chance of the game fell to substitute Gracie Conway who dragged her effort across the face of goal.
Next up for Noel Mitchell's side are qualifiers for WU17 Euro 2023 (stage one). They will be competing in League A against the Republic of Ireland, Finland and Austria. And Northern Ireland will host the matches from 21-27 October.
Northern Ireland WU17s: Ellie Scott, Orleigha McGuinness, Niamh O'Donnell, Abi Sweetlove, Sophie Magee, Darcie McNeill, Rachel McIntyre, Faye Loughran, Kascie Weir, Aimee Kerr (captain), Sophie Gargan. Substitutes: (all used) Mia Moore, Kate Smith (GK), Gracie Conway, Rhianna Breen, Ellen Hampton.
Belgium WU17s: Zoe Van Wijmeersch, Tabagari Gvansta, Ceulemans Catho, Laure Matton, Schohier Kimberly, Axelle Van Besauw, Esmee Dejonckheere, Margaux Martle (captain), Pia Bosmans, Anisa Ademi, Sam Van Rompuy. Substitutes: Shirley Solheid (GK), Emy Raty (GK), Adewusi Rose, Isaura Coget, Thirsa De Meester, Aemelie Depraetere, Senna Gimenez-Tronconi, Jinthe Hermans, Camille Lamote, Sam Paepen, Flore Pirenne, Emma Priem, Chloe Snaps.