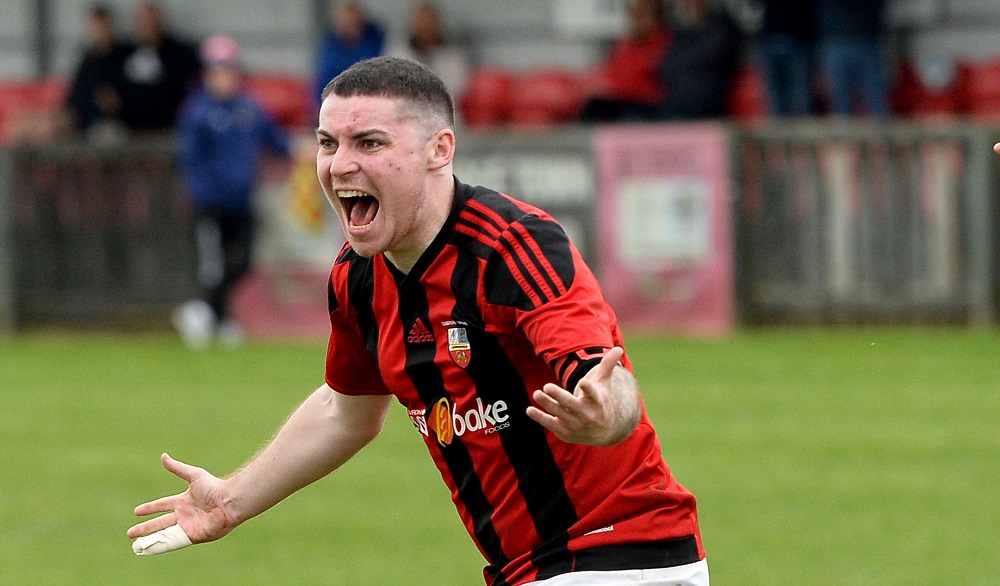 Holders Dollingstown crashed out of the McComb's Coach Travel Intermediate Cup at the first hurdle at the hands of near neighbours Banbridge Town in the 'tie of the round' at Crystal Park.
Banbridge got off to the brighter start, launching the first attack of the game after just three minutes when James Wilson turned the ball over the crossbar from close range. Dollingstown responded not long after that but were thwarted by Banbridge keeper Lewis Hunter.
This end-to-end nature of the game continued but both sides found it hard to find a way through.
Banbridge stopper Hunter pulled off a flying full length save from just inside his six-yard box to snuff out another attack on the 34th minute before Dollingstown went close again a few minutes later when Mark McCabe fired just past an upright with a low shot from just inside the area.
Played switched again to the other end with Dollybirds keeper Gareth Buchanan called into action to produce a fingertip to save to deny Andrew Martin.
A similar amount of passion and determination was on show after the break with Dollingstown threatening early on with a flying header across the face of goal.
As the game progressed both sides went in search of the winner, albeit without success. Banbridge's Michael McCavitt did offer up a bicycle kick on 70 minutes but it looked increasingly likely that extra-time, at least, would be needed to settle the tie.
That was, however, until four minutes from time when Christopher McMahon grabbed what turned out to be the winner after McCavitt sent over a perfectly delivered corner for the unmarked McMahon to direct a powerful header past Buchanan.

Image: Banbridge Town's Chris McMahon celebrates scoring the late winner. Credit: Gary Hancock

Click here to view the remaining First Round results