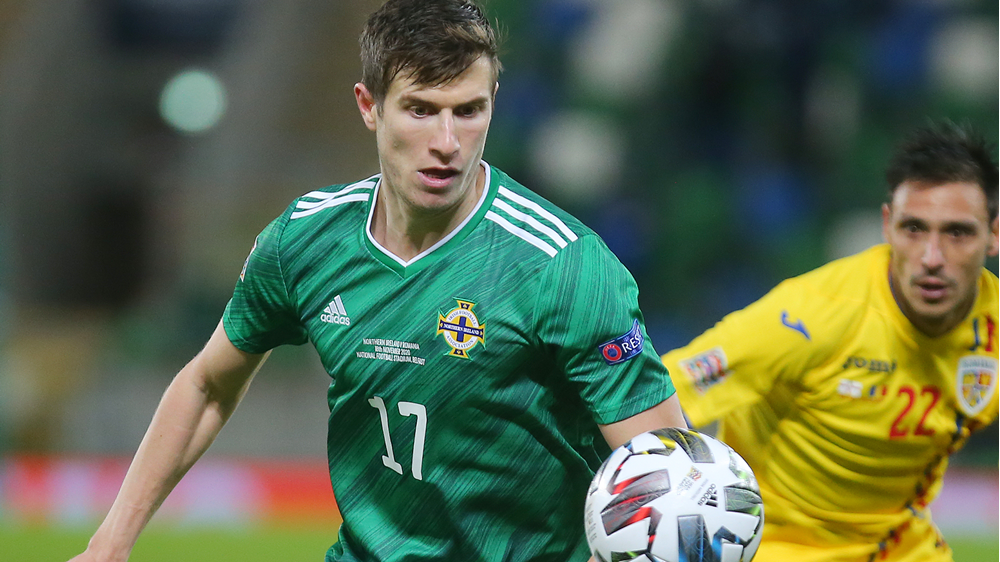 Northern Ireland star Paddy McNair is on the brink of earning his 50th cap for his country and he's been looking back at his favourite moments in a green shirt.
It's been six years since the Ballyclare man made his senior international debut in a friendly against Scotland as a 19-year-old and, yes, he has gained a wealth of experience on the pitch in the intervening period, but he believes he hasn't changed much off it.
The Middlesbrough man says he's still pushing to maintain high standards in training he hopes he's become an example to the younger players in the squad.
"Ever since I came into the squad I feel like I've haven't changed any. Obviously, I've got the experience of playing 49 international games but it's probably more on the training pitch where I try to set standards high. I try to train well every day.
"When I came in there was Chris Brunt, Chris Baird and Davo (Steven Davis) and I was looking at them and now the young lads coming in might be watching me train so I make sure that every day on the pitch I'm giving it 100 per cent."
McNair has played in a number of positions for club and country but his versatility isn't something he gets hung up on and he admits he doesn't have a favoured berth on the pitch.
"For Neil Warnock at Middlesbrough I've played the majority at centre-back and midfield mostly for Northern Ireland," he said. "When I was younger it was a little bit more frustrating for me because I wanted to still get one position and nail it down but now, I'll be honest, I'm used to moving from midfield to centre back that I don't really have a favourite position."
At 26 he's not considered a veteran of the Northern Ireland squad but he has racked up the caps and says boss Ian Baraclough's faith and trust in young players has been pleasing to watch.
"Ian was U21s manager before and I'm pretty sure at the last game against Switzerland he had six or seven players there that he had worked with in the 21s. I think that says it all really," McNair commented. "He trusts the young lads coming in and I thought they all played really well and showed that they are more than capable of playing at that level. It's good healthy competition for the squad."
Asked if he had a favourite moment over the span of his international career so far, he added: "I've got a few! My first game at Windsor against Greece, the night we qualified for the Euros and of course my first goal away to Belarus – that was a brilliant night for me. But if I had to choose one it would probably be Greece because it was such an unbelievable night."