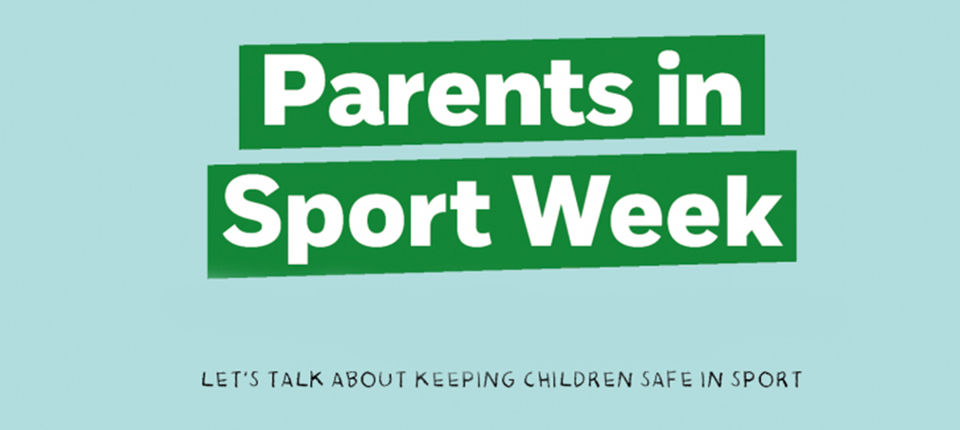 The Irish Football Association is backing the annual Parents in Sport Week by reassuring parents that there is support available should they have any concerns about their children's involvement in sport.
The special week celebrates and acknowledges the vital role parents and guardians have in supporting children to have a positive experience in their football or any other chosen sport.
This year's campaign focuses on giving parents the information and tools they need to be part of the bigger safeguarding picture in sport.
Kevin Doyle, Safeguarding Manager with the association, explained: "Children play football because it's fun. They learn new skills and meet new friends as they try to emulate their favourite player.
"Whether they participate in recreational or competitive football, their love of the game will be stronger due to the positive support and encouragement from parents and guardians."
He said Parents in Sport Week, which is now in its sixth year, provides an opportunity to thank all those committed parents/guardians who fight their way through traffic to get to and from football with their children.
And it's also a way to thank those parents/guardians who stand on sidelines and acknowledge the efforts of both sets of players, regardless of scorelines, as well as those who offer a listening ear to their children, recognise their progress and encourage their continued enjoyment in the beautiful game.
Kevin further explained: "The Irish FA wants to use this year's campaign as an opportunity to support parents should they have any concerns about their children's involvement in sport.
"There are several safeguards in place that are aimed at keeping kids safe within football. These include our Policy and Procedures and Code of Conducts (available to view at www.irishfa.com). 
"We are mindful that people can be hesitant about discussing some of their concerns. We want to reassure you that there are people in place who you can speak to if you are worried."
He pointed out that each football club in Northern Ireland affiliated to the Irish FA has an appointed Child Welfare Officer who will be happy to work through any concerns.
"Your club will be able to signpost you towards this individual as well as offering reassurance about other safeguards that are in place," he said.
"Further resources available include the Irish FA Safeguarding App, which remains available on our website. This offers lots of advice and guidance on what safeguards you should expect to be available in youth football as well as links to various support services if you need to talk to someone about your concerns," Kevin added.
Parents in Sport Week, which runs throughout this week, is organised across the UK by the NSPCC children's charity and the Child Protection in Sport Unit, which is part of the NSPCC and is funded by Sport England, Sport Northern Ireland, Sport Wales and UK Sport.
The NSPCC helpline is staffed by trained professionals who can provide expert advice and support.
The helpline can help if you're concerned about a child or if you're a parent looking for advice. You can contact the helpline on 0808 800 5000.
#ParentsinSportWeek