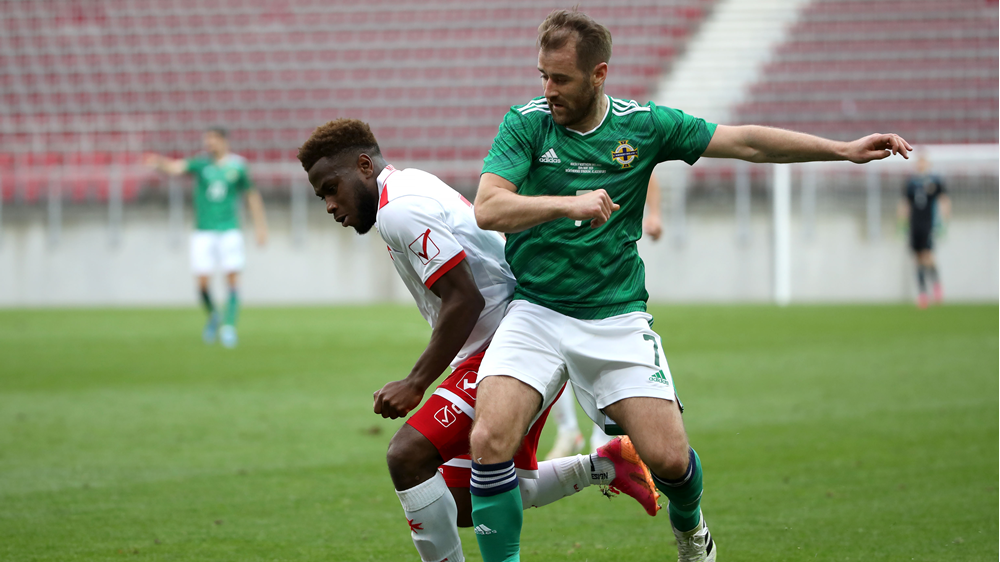 Northern Ireland midfielder Niall McGinn has been reflecting on the important role his parents have played in his career.
Showing his support for the annual Parents in Sport Week, the Aberdeen star applauded his mum and dad's commitment to supporting his participation in both football and Gaelic football as he was growing up in Co Tyrone and acknowledged the sacrifices they made along the way.
In a video helping to promote the special week he also talks about the impact of his parents' reaction to when matches or performances didn't go as well as he had hoped.
And he reflects on the positive support and encouragement he received throughout his youth football experience.
Kevin Doyle, the Irish FA's Safeguarding Manager, explained: "Parents in Sport Week reminds us of the important role parents and guardians, and family friends in Niall's case, have in our sporting journey.
"Niall and his family clearly had positive and open relationships with all his sports clubs allowing him to play competitively in both football and Gaelic football, as well as the support and encouragement regardless of results or performance.
"Whether it's competitive or recreational football, parents have a vital part to play in instilling a lifelong love of football."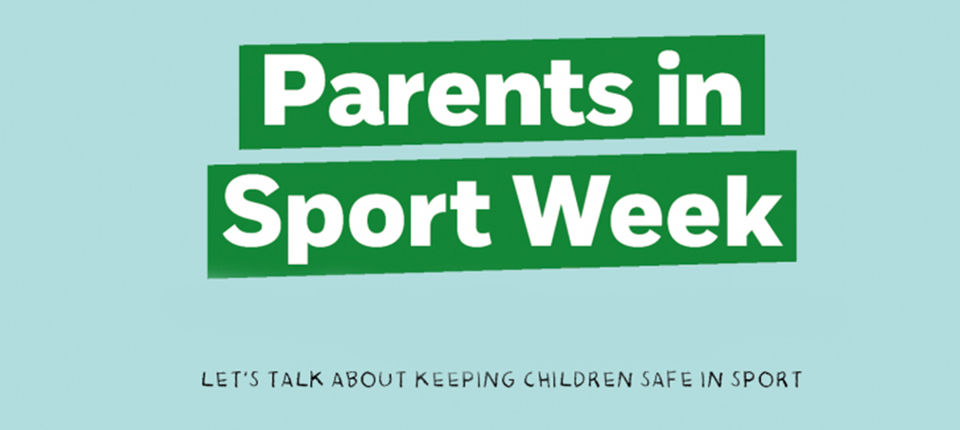 Niall's journey through football has seen him play for Dungannon Swifts, Derry City, Celtic, Brentford, South Korean club Gwangju and two spells at current club Aberdeen.
He continues to be a key member of the Northern Ireland senior men's international squad. He made his debut in 2008 and has since gone on to earn a total of 67 caps for his country, scoring six times along the way, including his famous winner against Ukraine at Euro 2016.
His football honours include winning the League of Ireland Cup with Derry City in 2008 and the Scottish Cup with Celtic in 2010-11. He also won the Scottish League Cup with Aberdeen in 2013-14 and was named as the club's player of the year that season.
And he's tasted success in Gaelic football, winning both the Ulster Minor Football Championship and the All-Ireland Minor Championship in 2004 with Tyrone.
The Irish Football Association is backing the annual Parents in Sport Week by reassuring parents that there is support available should they have any concerns about their children's involvement in sport.
The special week celebrates and acknowledges the vital role parents and guardians have in supporting children to have a positive experience in their football or any other chosen sport.
This year's campaign, which is running until Sunday, focuses on giving parents the information and tools they need to be part of the bigger safeguarding picture in sport.
Parents in Sport Week, now in its sixth year, is organised across the UK by the NSPCC children's charity and the Child Protection in Sport Unit, which is part of the NSPCC and is funded by Sport England, Sport Northern Ireland, Sport Wales and UK Sport. 
The NSPCC helpline is staffed by trained professionals who can provide expert advice and support.
The helpline can help if you're concerned about a child or if you're a parent looking for advice. You can contact the helpline on 0808 800 5000.