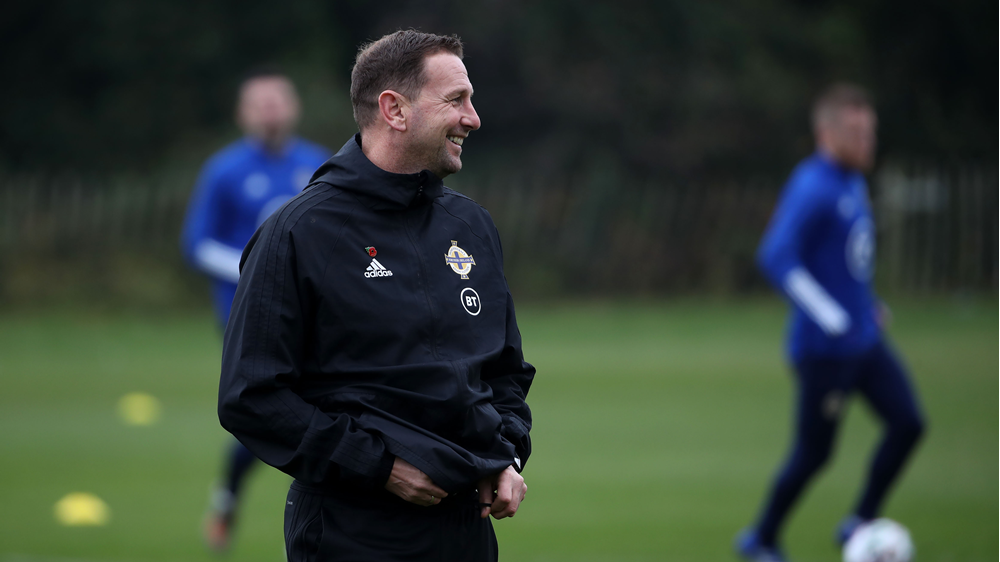 Ian Baraclough is among the top European coaches helping children kick off life in the right way. 
The Northern Ireland senior men's team manager has given his backing to UEFA's #FeelWellPlayWell campaign which sees national team coaches across the continent coming together to help children stay healthy. The Irish FA has joined its counterparts in Italy, Slovenia and the Netherlands in the pilot phase of the campaign which launches today.
The campaign focuses on four key health topics; physical activity, nutrition, mental health, substance abuse, particularly alcohol and tobacco.
The Irish FA is already leading the way on using football to tackle mental health with its Ahead of the Game programme, which supports clubs and volunteers when dealing with mental health issues, challenging the stigma around mental health, promoting positive mental health and preventative measures. 
In addition, a recent partnership with Safefood is encouraging over 2,000 children each year to improve their awareness of healthier habits, working to deliver a series of football-based programmes and events across Northern Ireland to teach young people the importance of creating healthy eating habits and being physically active from a young age. 
To read more about the campaign click here