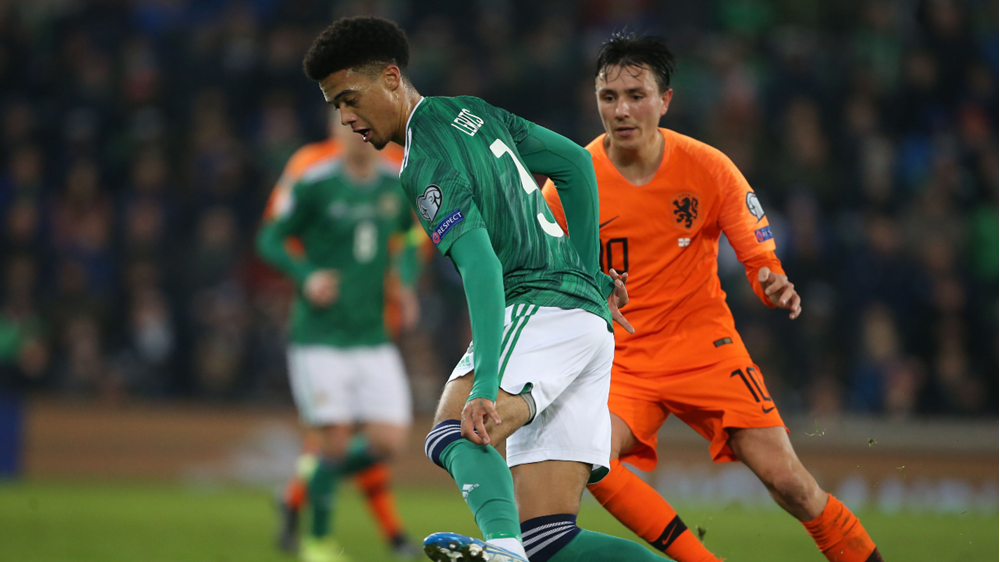 Jamal Lewis is relishing the prospect of facing Switzerland in this Saturday's FIFA World Cup qualifier.
Northern Ireland take on the Swiss in Geneva and the game comes hot on the heels of September's 0-0 draw at the National Football Stadium at Windsor Park.
We caught up with the Newcastle United defender, who, should he get the nod from boss Ian Baraclough, will win his 19th cap.
"We got a good sample of what they're like when we played against them last month at Windsor," said Lewis. "They're a good team and highly ranked in the FIFA standings for a reason. They play good football, and we expect them to be stronger with a couple more personnel to be added but our performance gave us a lot of confidence. I think we had the best chances, obviously bar the penalty which I thought was unfortunate anyway.
"We're going into the game with full of confidence that we can get a result and if we do that will really give us a great platform to kick on and finish as high as possible in the group."
Lewis, who made his senior international bow three years ago, says he's always filled with pride to pull on the green shirt.
"I always enjoy coming away with Northern Ireland unfortunately over the past year or so I've been niggled with injuries so I've used the international breaks to get myself fit. It's really good to use the games now and play some matches for my country which is what I'm proud to do.
"For me I always go into games and try and play my game which is front-foot style football and try and help my team as much as possible."
The 23-year-old maintains he and the rest of the squad are determined to build on the momentum of September's results.
"The last international break was definitely a positive one for us – especially coming off a few unfortunate results. There's a positive atmosphere around the place and it's always a great group to come into. No matter what – even if the results aren't going well – we stick to the task. The least we're going to get is hard work and we stick together as a group.
"The Switzerland game is really big for us. We could go second and that would bring a lot of momentum into the Bulgaria game and we obviously believe we can go there and win that one as well.
"For me personally and as a group we firmly believe we can out of this international break with six points which would put us in a great position for the games in November."