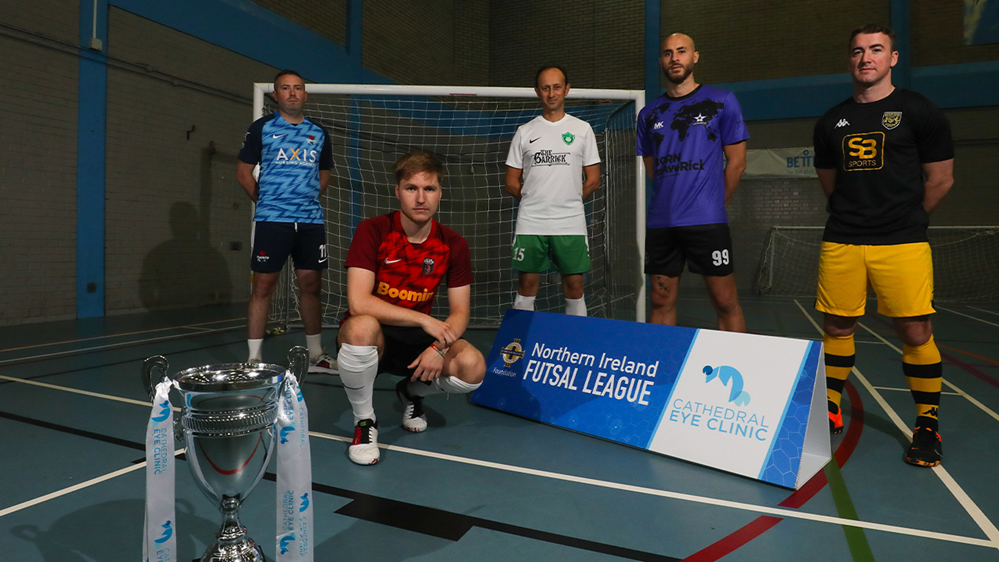 The Northern Ireland men's 2021-2022 futsal season is due to kick off tonight.
Sponsored by Cathedral Eye Clinic, the Irish FA Foundation's Northern Ireland Futsal League is set to include both a Premiership and Championship for the first time.
The Premiership league campaign kicks off tonight with Afrimeriapean taking on Rosario at South Lake Leisure Centre (8.00 start).
This season seven teams will be fighting it out for the Premiership title – and trying to avoid relegation – and five teams will be battling for the Championship crown and promotion to the top flight.
Gareth Allen, Schools and Futsal Manager with the Irish Foundation, explained: "This year's Premiership promises to be the most competitive one to date.
"With a place in next year's UEFA Futsal Champions League preliminary round up for grabs it is sure to be a terrific and exciting season. Best of luck to all teams involved and I hope they all enjoy the season."