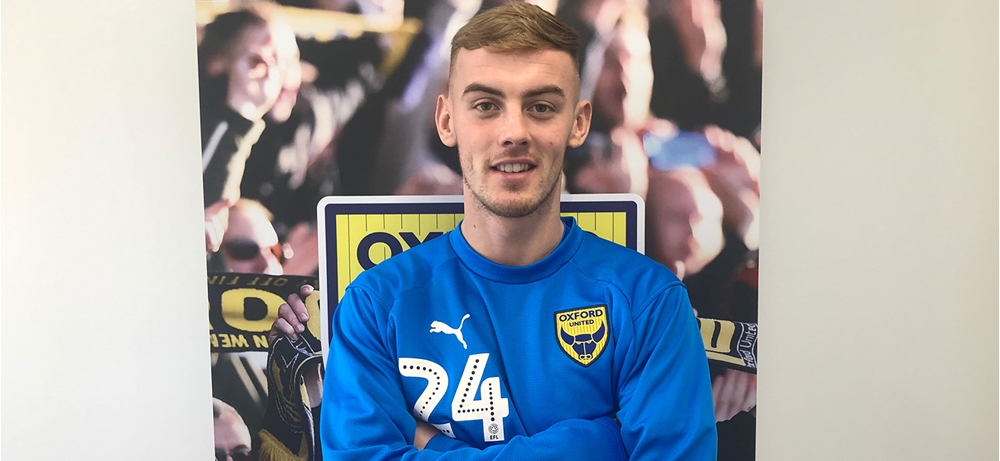 New Year's Day is time when many people make resolutions or vow to change an aspect of their lives. For ex Glenavon midfielder the first day of 2019 will live long in the memory as it was the day he signed his first professional contract.
The 21-year old Northern Ireland U21 international agreed terms with Oxford United and followed his friend Gavin Whyte by signing on at Kassam Stadium. Just over a month in, Sykes reveals he's loving life in England.

He says, "I have really enjoyed it. It's the first time that I have been involved in professional football. It has been nice being in every day and just getting the feel of it. Obviously, in terms of playing games I want to play a lot more minutes. I am sure that it will come but I just have to patient.
"At Glenavon we trained twice a week," he continues. "We got together on Tuesdays and Thursdays and then played Saturdays. Whereas here we are in here every day - you can do a lot more and the coaches can do a lot more with you too in terms of developing your skill and developing how you play football. I have learned a lot since I have come over, but I know there's a lot more to learn going forward." 
It can be a challenge for any young player leaving home and making the move across to a totally different country. What helped Mark was having a familiar face at training when he arrived for his first day.

He says, "When I came over Gavin (Whyte) really helped me and let the boys know who I was. I moved into a new home last Wednesday. I lived with Gav for a few weeks and it was great to have someone to speak to. 

"I have known Gavin since I was about 13 years old just from growing up. He lived in the Markets and I lived on the Ormeau Road. We lived about five minutes apart then and now in Oxford our apartments are five minutes apart too. It's weird the way that it has worked out, but I am more than happy." 
Gavin Whyte moved to Oxford in the summer of 2018 and immediately made his mark on the senior men's international side, playing regularly in the UEFA Nations League campaign. He has won four caps and scored on his international debut, against Israel. Having played together at U21 level, Mark now has ambitions of pulling on the green shirt in front of a packed National Football Stadium at Windsor Park. 
"Michael selected Gavin when he got into the Oxford team and Gavin has showed that he is more than capable of making the step up to international football," Mark says.
"When we were back home a lot of people compared us and compared our careers and they do that here in Oxford too. If I was to replicate what he has achieved in the past couple of months I would be more than happy."