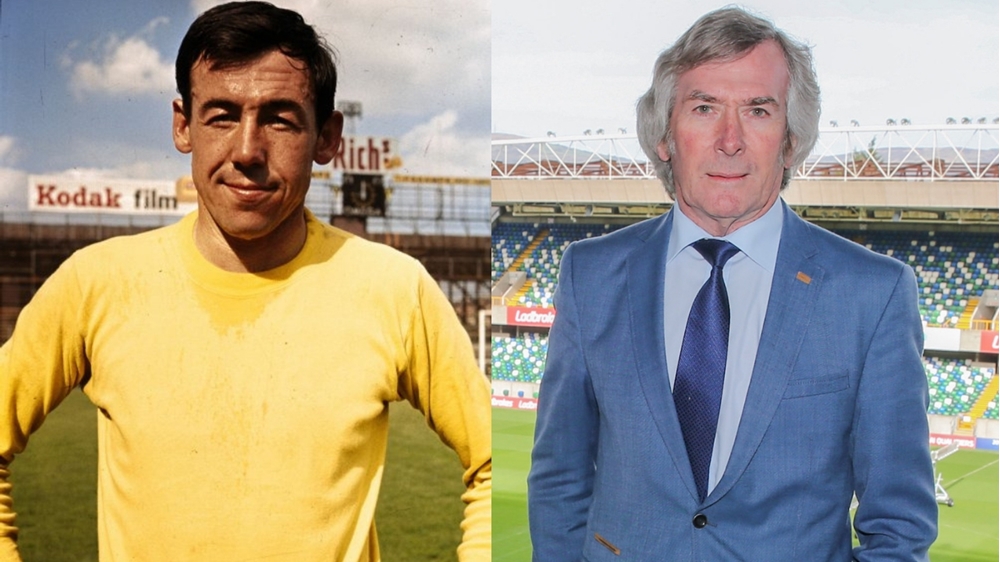 Northern Ireland goalkeeping legend Pat Jennings has paid tribute to Gordon Banks, who passed away last night.
Jennings said Banks, who won the World Cup with England in 1966, was "the greatest goalkeeper ever".
"All the keepers who played in his era tried to emulate him. He set the standard. He was just so steady week in, week out. He was the greatest," said the former Northern Ireland keeper.
"Look at the pitches he played on. They were bumpy and muddy, and he coped with that, dealt with that problem. And remember that he also just wore cotton gloves, or no gloves at all," he added.
The former Stoke City and Leicester City goalie, who died at the age of 81, was named FIFA goalkeeper of the year six times and earned 73 caps for England. He played in every game for England during their 1966 World Cup campaign, including the 4-2 victory over West Germany in the final at Wembley.
"My favourite save by Gordon was the one he made from (Brazil superstar) Pele's header during the 1970 World Cup Finals. The degree of difficulty involved, and the flight of the ball, meant it was just incredible," said Jennings.
The former Tottenham Hotspur and Arsenal great played against the England custodian several times - at both club and international level. And he revealed he learned plenty about goalkeeping by simply watching Banks in action.
"In those days there was no such thing as goalkeeping coaches. You learned by watching other keepers. Bill Nicholson (former Spurs manager) got me tickets to all of England's games in the 1966 World Cup Finals, including the final, so I could watch Gordon in action. Bill said it was part of the learning process," said Pat.
Banks was named Footballer of the Year in England in 1972, and the following year Pat picked up the same accolade.
The 73-year-old Northern Ireland legend further revealed he last met his hero a few years back at a dinner in Stevenage.
"Gordon was an absolute gentleman and always had time for a chat. He was so down to earth and was just a lovely bloke. He will be sorely missed," he added.